For brands, advertising is a way to start conversation with customers. The customers want such advertising that they can trust, that help them to discover things and that's beautiful which intrigue them to look forward to it.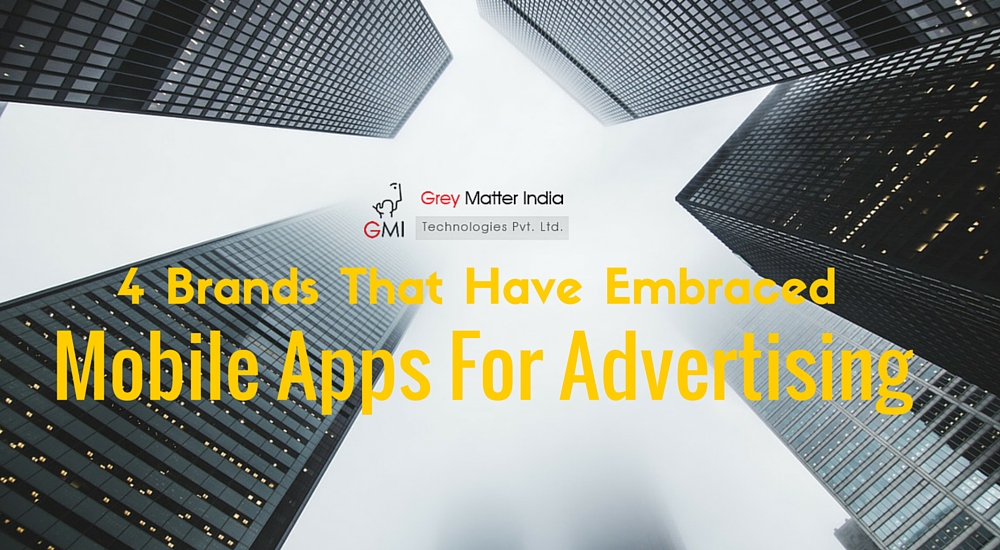 This all is possible with advertising done through mobile apps. The brands who had given cold shoulders to mobile ads are still lagging behind. Instead, the frontrunners who have adopted mobile advertising as traditional advertising are delivering interactive experience to the customers across multitude of devices all over the globe.
The future trends and reasons to re-imagine the advertising with mobile appsis already discussed earlier. Here, we will see which brands have gained momentum after reaching their customers in the most unique manner leveraging mobile applications.
1) Lo'real
The world's largest beauty and cosmetic product seller stands at the top in launching top-notch advertising campaigns strategically. Reducing investment in traditional advertising, the company has transformed the way customers purchase the products through mobile app that can be turned into a virtual mirror where users can try on various beauty products before making any purchase.
The use of advanced facial mapping technology in mobile app brought global success to the ad campaign with over 11 million downloads. The company has tried its hands in all types of marketing and on almost every channel, be it Facebook, Instagram, or YouTube.
2) IKEA
The name in furniture industry greatly tied to innovation has introduced another innovation in its marketing strategy with a catalogue app. Most impressively, the app was built to cater customer's post-purchase needs that enable people to visualize how the item would look like in their home.
The mobile application using augmented reality crafted had no direct benefit to the brand in terms of revenue, but it has created a storm in the furniture industry. The buying experience is greatly improved, which had a direct impact in terms of volume sales of IKEA.
3) Coca cola
Coca cola leads the way in mobile advertising. The company has infused mobility in its global marketing programs as a central role. The company launched share a coke campaign to garner the attention of Australia teens and strengthen their bond with coke.
The campaign turned out to be a game-changer for the Coca Cola, and around 250 million named bottles and cans were sold in Australia and later, the campaign made its way to 70 countries. The first-of-its-kind campaign is considered as the best Coca cola campaign to date.
According to Networked Insights' data, "The update in marketing strategy drove Coca-Cola an 11.8 percentage of brand lift."
4) McDonalds
The leading QSR has taken the maximum benefit of digital technology. To engage not only its customers, but passer-by as well, the restaurant push personalized messages using geo-location technology. The proactive messages based on customer's previous purchase or demographics, turn them into potential customers.
McDonalds has started using the same mobile strategy at its thousands of locations in the USA and results are really groundbreaking. This has uplifted store visits, improved user loyalty, and finally resulted in more volume sales.
The last word
The strong mobile marketing strategy is a road to build closer relationship with customers and drive business revenue. Top tier brands' success is the example of how vitally important the mobile app advertising and its marketing is. Grow your market share with one-size-fits-all mobile app development for advertisement and outperform!