In the last few years, market has witnessed the retail industry as a hub of innovation where technology is changing the retail experience almost at every step. From products display to the final checkout, there are range of retail solutions that has led the retailers outpace the competition. The penetration of these customer-centric technologies in retail landscape is increasing to win more customers by impacting purchase decisions and providing rewarding experiences.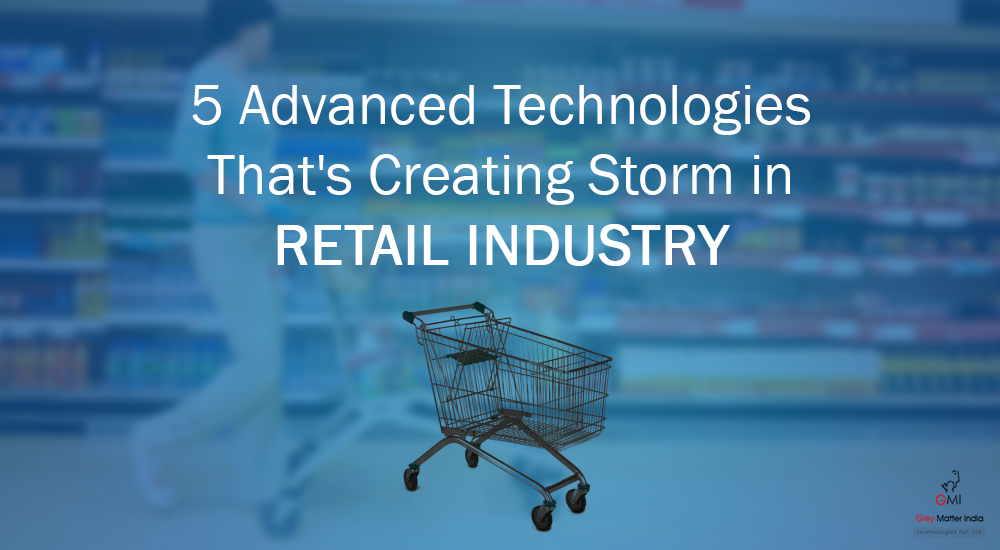 Let's have a look at all the technologies that's befitting the traditional retail space and making it fit into the needs of new realm:
1) Mobile technology
At first, retail space enabled its digital presence with Ecommerce store and with exponential growth in mobile users, it has made its way to mobile. Yes, presently, all the products for which customers have to go to the store is no more required because of their availability in the palm of their hands. Mobile app development for retail store has become a norm that every retailer is mobilizing their store to gain a huge traction of high-tech consumer base and stand out the competitors.
2) iBeacons
After going mobile, retail stores are using Bluetooth connected beacons to improve in-store customer experience and engage them easily. The technology is used by the retailers for indoor space to send messages or push notifications about offers/deals to the customers' smartphone by detecting their movements or location. In brick-and-mortar stores, iBeacon app development is a way to influence customer's buying decision, stimulate the customers to shop more and improve loyalty rates.
3) Augmented reality
Leading stores are integrating immersive experience into their stores with augmented reality solution development. The technology enrich user experience with virtual fitting room application where customers can try out distinct apparels and dresses without actually wearing them.
When customers stand in the front of AR mirror and motion capture camera, just by detecting the gesture the mirror superimpose the selected producton customer's body within seconds.This next-gen shopping experience making the customers buy the product.
4) Location-aware technology
With mobile, beacons and augmented reality, retailers could enhance customer experience and engage them inside the store to increase sales volume. But, how about making passers-by or other existing customers stepping inside the store. That's where geo-location services came in. Leveraging Geo-location based GPS technology, retailers can bring in the customers by sending promotional or customized messages to the customers in the close proximity. Also, geo-targeting the customers according to region, demographics or previous purchase in a marketing campaign could bring comparatively large number of leads.
5) Big data analytics
In the process of bringing customer to the store to the product selling, massive amount of data is generated that's very difficult to deal with. Here, big data technology not only assist retail space in better handling the data while organize the data and make sense out of it. This valuable insights help retail brands know what are the customers' likes/dislikes, what's engaging the customers or which touch points are uninteresting. Taking out smart merchandising decision using intelligent big data analytics solutions/services enable the stores garner huge success along with increased revenue, heightened customer loyalty and diminished cost.
The final thought
The groundbreaking technologies not just blurred the line between brick-and-mortar and e-commerce stores to get hold of modern and tech savvy consumers, while take the selling to a new level irrespective of offline or online sale. So, why to stay behind when everyone is racing the same race. Shape your ideas innovatively leveraging advanced technologies and hop onto technology bandwagon with a unique retail solution.