Android app store is inundated with millions of Android applications, but handful of them able to create buzz in the market. Despite, some applications are similar topopularAndroid applications, but fail to gain user's attention, or get fewer downloads. Why is it so? What's lacking? Or, is there any magic formula that can make these apps achieve a major breakthrough?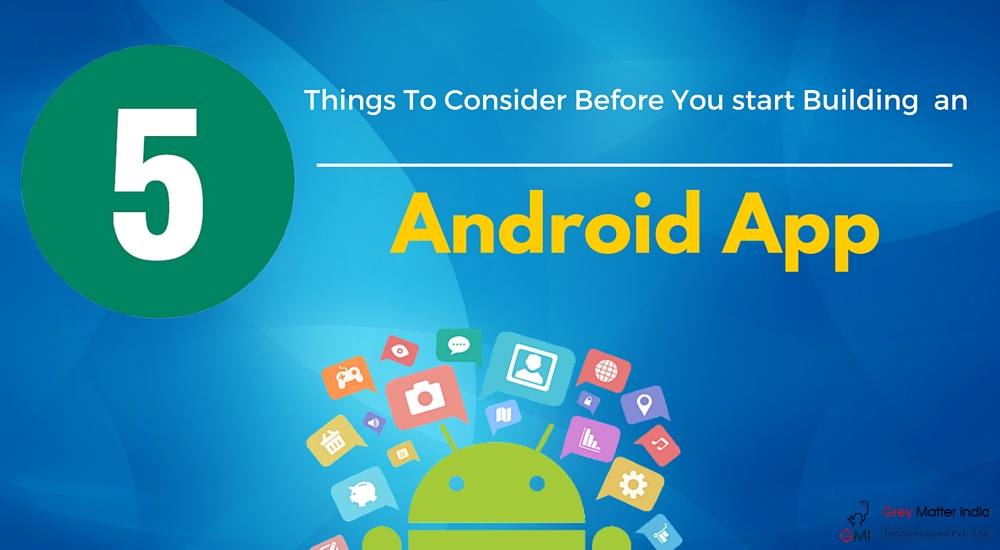 The answer to all these question is comprised in the following 5 key points that businesses have to keep in mind before rolling out Android app development. Here they are:
1) Take unique approach
To create a room for your app in the customer's mind, it has to be interesting, new and innovative that your target audience would really love. Come up with a new idea and translate it into a fully-fledge Android application including all the features and functionalities that may bring it in the top ranking apps on the Google play store. Crafting a replica of the app or keeping duplicity will not be appreciated.
2) Understand the market
Before going ahead with your app idea, it's necessary to conduct in-depth market research to know about your competitors, their offerings, strength, weakness and pretty more. Also, customer reviews, their liking and disliking for different features, and their expectations for the app needs must be considered. It will help you to decide what features to keep and what not in your application.
3 Know your customer at first
The target audience location, language and lifestyle have great impact on app's popularity.As, the language and content you are using in your application may woo the users of one region, but they may be offensive to another. Either configure your app content such that it works well globally or keep content according to a specific region. This tactic may result in more app downloads and user reviews.
4) Design and development
Though, your app is comprehensive, but it must be developed and designed simple with intuitive interface and rich graphics. Ensure the UI is flexible that can fit in different type of contents and simultaneously, offer great user experience.Use latest technology and advanced tools in Android app development to keep up with latest technology trends. Get partnered with best Android app developer team that can engineer world-class Android app.
5) Marketing strategy
Using appropriate marketing techniques and tools is as important as app development. Before the app launch, you should decide in advance what will be your approach to reach your target audience and also, set aside a budget for this. The app description on Google play store may turn the normal user into potential users, so keep it effective and elite.
Conclusion
Mobile usage and mobile users are on the rise! Android hold a bigger share of the market and you can also get the advantage of its large user base with impeccable Android application development. Start racing in the app development marathon by hiring best Android app development team.