Huge companies are investing in digital marketing this year, are you?
A business without online marketing is like a car without wheels; useless!
Internet marketing is a crucial component of any and every business. Digital marketing is booming right now. However, the field of is ever-changing! It brings in new hardware and software every year. Preference of a year ago become the thing of past. In order to get success in social media and digital marketing, companies must keep updated with the latest tools and technologies. They must invest into the dedicated resource, so as to gain a competitive edge in the market.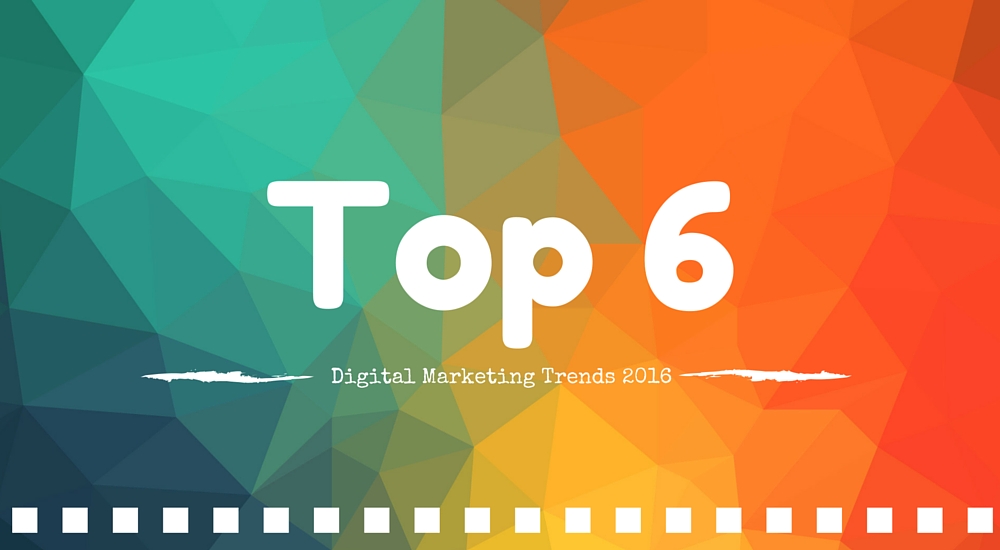 To reach new markets and establish reputation, you, as a company must be aware of the latest digital marketing trends. Here are the top 3 digital marketing trends to rock the industry in 2016…
1. Interactive content:
Interactive content that engage users in some or the other way provides great value to customers and creates great impact on conversion rate. So, if you are a smart marketer, invest into the interactive content, which includes not just blogs or articles, but also videos, surveys, contests, Infographics, calculators and quizzes, to name a few.
2. Segmentation:
The importance of targeted marketing is increasing each day. Make sure you segment all the customer data that you have collected in previous year. This will help you to market to the targeted customers.
3. Personalization:
Now that you have got segmented data, personalization is more than 'Dear Jack' in your email. Use your knowledge to implement one to one fashion. Personalize your email marketing at a huge level; the content, the subject line, the images and everything possible!
4. Mobile:
Of course, desktop users will not completely fade away. However, mobile traffic is gaining momentum. It is growing so rapidly that it has exceeded desktop traffic. So, responsive design is not enough anymore. We need to think mobile-first and create mobile-centric user experience which will deliver delightful experience to mobile traffic. 2016 is the year for mobile users and the mobile traffic will increase each day, which will widen the gap between the number of desktop and mobile users.
5. Automation:
Automation is one of best ways to segment and personalize marketing. With so many automation tools today, marketing automation is becoming easier than ever. Even if you are not a coder, you can try out tools that don't require coding.
6. Paid content distribution:
Of course a great blog will do well. However, it would be an added benefit if maximum people can read it. So, paid content distribution will help you to get the ball rolling.
Wrapping up
Apart from the above mentioned trends, there are a lot more to check out this year. Some of them include hybrid advertising, video ads and virtual reality. Now that you are aware of the digital marketing trends, you must think about ways to implement them in your marketing strategies, so as to prosper and attain your business goals at the earliest. You can also hire an internet marketing company that offers the best digital marketing and SEO services. Good luck!