In the present mobile friendly age, it's the mobile apps reigning everywhere and for everything. Apps have made lives easier and have given ground-breaking user experiences that were never witnessed before. Today, we have app stores full of apps. There are millions of apps that are downloaded and used by the mobile users regularly. Even businesses today are opting for mobile apps development in order to attract new prospects, connect with their existing customers and for creating better customer experiences. Whether it is for digital promotions or for offering loyalty programs or notifications for customer engagement, businesses today feel that mobile apps are necessary for their every need and hence, spend so much on iOS or Android apps development for their business. But, lesser do these businesses realize that developing mobile apps is just not enough. They will have to promote it so that more and more users download it and this is truly a tough task as their app will have to compete with several other apps already existing in the mobile app stores. Even if the user downloads it, the app would have to compete with several other apps already present in his/her phone. So, in order to avoid all this mess, Google had earlier announced the Eddystone BLE beacons.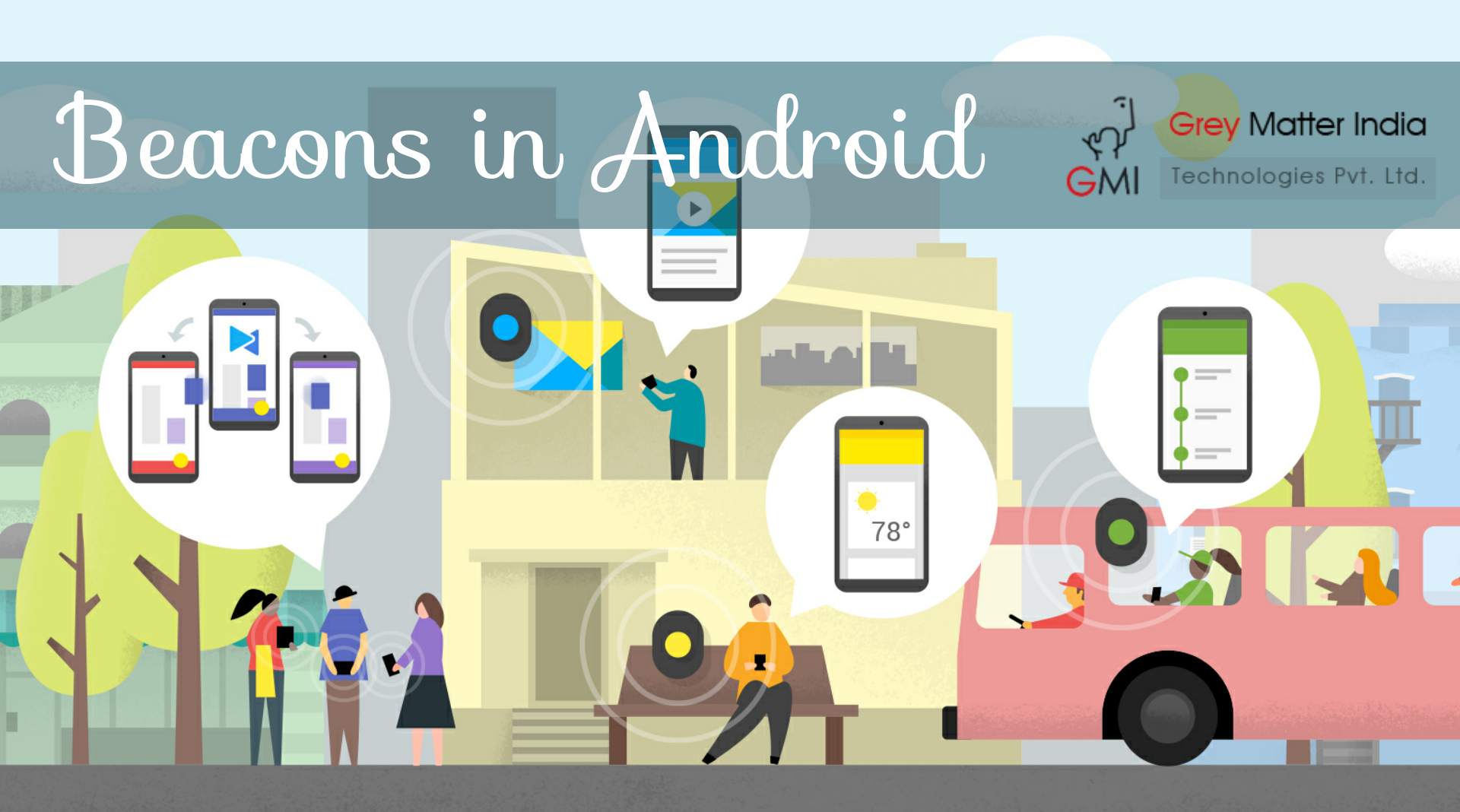 So, what actually are these beacons? Beacons are the affordable, micro-location based transmitters using the BLE technology or Bluetooth Low Energy to deliver location-aware or context-aware messages. Now-a-days, this beacon technology is being widely used by the businesses to create unique customer experiences by delivering context relevant information to the users through location aware applications. The traditional beacons were limited to the usage of apps as if anyone has to get beacon message related to a store or business, then it is mandatory that they should have their app installed in their smart phone. But this conception is no longer validate as the Eddystone BLE beacons come to rescue.
The Eddystone Bluetooth beacons can work with both Android and iOS platforms and the goal of these is to eliminate the need for having an app. Now the firms no longer require apps to send notifications or beacon messages to their customers. While earlier apps were mandatory for sending proximity based BLE beacon signals for engaging with customers through context based information, with the latest Eddystone technology, it has become very easy for the businesses to connect with their prospects even without having to spend on the app for the purpose.
In this latest technology, Google has built in the ability to receive the beacon based signals into the Chrome browser on phone. So, those who have chrome in their mobile phones can now receive these signals from beacons without apps. It's now much easier for both users as well as the businesses who do not have to invest their time, costs and efforts into apps for use of beacons. Users do not have to waste their time in download of the app from the app store and even businesses are relieved from all the headache of creating app for this technology.
This Eddystone technology was earlier meant for iOS users as there came Chrome for iOS supporting the physical web and now it is for Android. Yes, Google has now opted to support the physical web in its Android based chrome browser too and hence, has enabled the Android users to discover web content related to their location via BLE beacons even without app. Hence, now the physical web content experience is available to a larger audience group available on both the popular mobile platforms i.e iOS and Android.
Grey Matter India is a leading IT solutions company offering the most reliable solutions for the businesses looking for Android apps development. So, if you are looking to develop Android apps for your firm, then the company can provide you the best support required to accomplish your needs.