Robust online store management is the need of an hour. With the availability of many tools and technologies, it is very difficult to make a right choice that fully matches your need for establishing an online store. Considering the fierce competition in online market, every businessman seeks a competitive edge over other businesses. Also, it is necessary to have a better store manager for a high-quality and unique online store.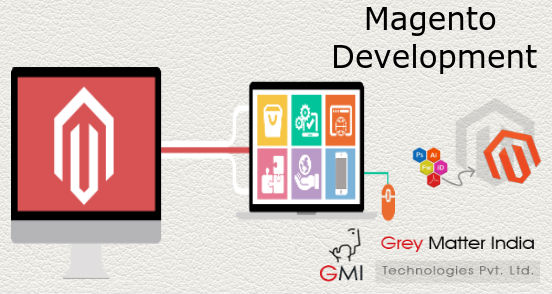 Modern businessmen are lucky to have Magento. Many web intellects believe that hiring Magento consultants lets business deliver high-quality services to its customers, and maintain its position in the market. However, it takes a lot of effort to establish a quality online business. In this context, let's take a look at the common problems a business faces today and its resolutions through Magento Development, India.
Common Problems and their Solutions through Custom Magento Development
The advent of the internet grew the scope for online businesses. However, ranking high and maintaining the acquired rank is still a problem. Due to fierce competition and complex search engine algorithm, following are some problems that businessmen, with an online presence, often face:
Not gaining enough traffic: Paid advertisement and search engine optimization are the popular ways. However, there is plenty of more ways to attract visitors. Advertisements are important, but search engine algorithms are extremely complex. It takes tremendous effort to land among the top pages of the top search engines including Yahoo, Google, Bing, etc. Further, paid traffic yields no profit if a company has to pay too much.
Magento technology includes a built-in SEO feature thereby cracking some part of the SEO hindrance for your website. Optimization is desirable for every website and the rule stands true even for magento-based sites; however, Magento helps websites to crack the basics or perhaps more than the basic part of SEO. Custom Magento development helps to operate exactly the way business owners want.
Not getting enough conversion: This could be a result of unsystematic site structure or the site may be lacking interactivity. Sometimes, the landing page is not well designed due to the shopping cart technology constraints. Therefore, even if you gain visitors through effective advertisement techniques, it is difficult to persuade them to buy your products or services.
Magento is an effective platform that builds innovative solution for each company. It is extremely scalable and customizable.Magento development in India offers sophisticated website structuring and attractive user interface designing. Magento binds the content together and offers extreme flexibility to arrange content as you want to see on your online store. Also, revamping an online store is easy with this technology. It adds high interactivity to your website through advanced search and many more features.
Magento programmers in India constantly work towards upgrading the technology to make every bit of it customizable. Availing various Magento extensions, store owners can inject additional capability to the already feature-rich technology. Moreover, hiring Magento developers for custom Magento development proves more useful for larger websites. The technology provides success over many more problems faced by an organization such as granting competitive position, efficient performance, store management, better data storage and many more.