This article tries to describe how offshore software development can lead to the development of effective Ecommerce solutions and how in terms of offshore software development, India leads the way.
It has long since been accepted that offshore software development has firmly entrenched itself in the current industry scenario, so much so that setting up an offshore software development company has become a ritual for entrepreneurs across the globe. The modern trends in business have given enough testimony to the importance of Ecommerce as large volumes of business are transacted online. It is extremely surprising to note that in-spite of the huge transactions being carried out the security features that are in place to provide a safe environment are very much effective; a firm result of some outstanding offshore development.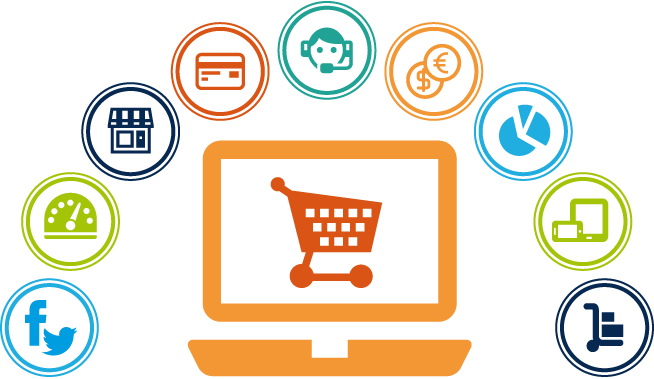 The omnipresent nature of the internet in the smallest of business processes is testimony enough to the fact that modern Ecommerce software plays a quintessential role in improving ROIs for businesses worldwide. Offshore development companies today promise and deliver proficiency in designing Ecommerce solutions that act as catalysts for business processes and aid in the extension of high quality services at minimal costs. Besides its commercial and high end uses, Ecommerce software also allows users to embark on their shopping outing right from the comfort of their homes. Ecommerce software developed by offshore development companies in India have set benchmarks by providing the integration of business processes to facilitate the creation of systems that deliver precise and consistent results in real time scenarios. This attribution of flexibility affords business ventures the agility required to quickly adapt to and garner new opportunities, reduce time to market, minimize cost and risk and ensure customer satisfaction. Of many a offshore software development company, India does have its share of a quite few renowned names who cater to dynamic requirements of global clientele and deliver on their promises of precise project execution within pre-decided and mutually agreed time frames. Ecommerce solutions such as warehouse management software, inventory control, shipping system integration, custom bar code software and scanner integration, customer service, work center task management, merchandising, OCR processing solutions, B2B and B2C custom Ecommerce software solutions are primarily results of astute offshore development by credible offshore software development companies.
Grey Matter India Technologies Pvt Ltd, has been at the forefront of the offshore software development revolution right from the onset, pioneering solutions that have enabled clients across the globe integrate ecommerce gateways into their existing systems facilitating increased levels of simplicity and helped them garner a voluminous and diverse client base from around the world. GMI is a leadingoffshore software development company and provides state-of-the-art offshore software development and offshore development services. Cutting edge technology is employed to design highly customizable interfaces that drive ecommerce solutions that can be applied to myriad niche areas. Visit Grey Matter India website for further details.