Content Management System (CMS Development) has seen a spike in the usage due the convenient features it offers businesses with. Core CMS can be downloaded and installed on the go without having to program it. CMS custom development is used for adding functionalities as per business requirements.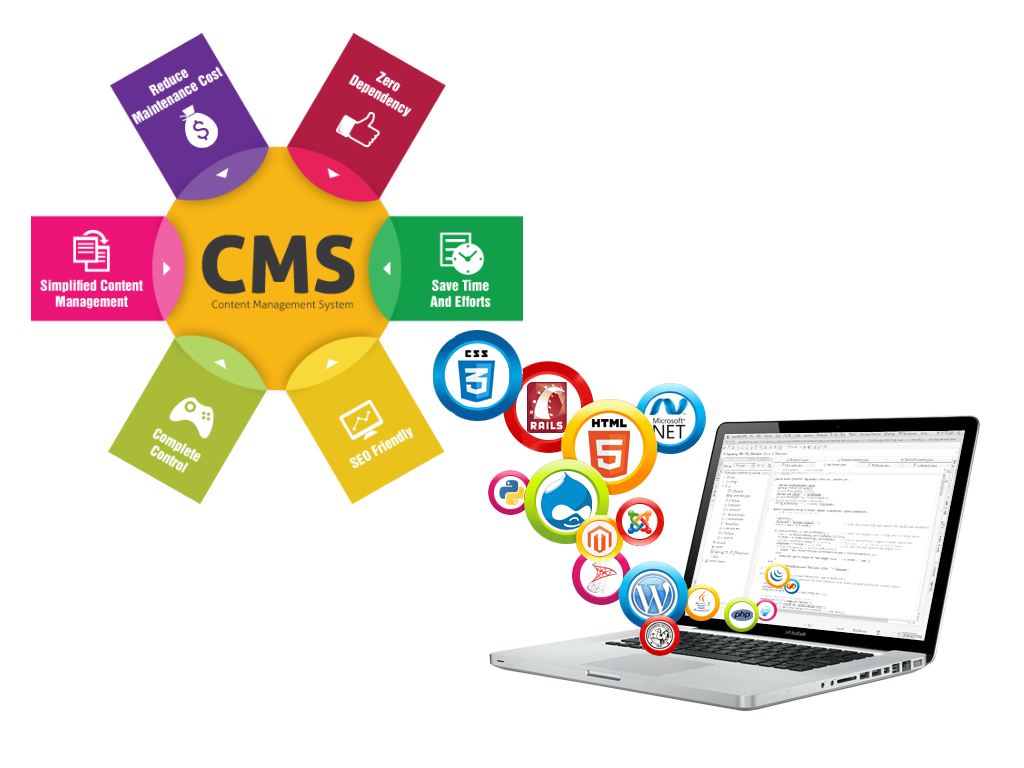 Well, businesses of today understand the importance of rapid website development and require web solutions that can give them maximum benefits in terms of time to go live and the cost as well. Content Management Systems provide for the most apt solutions for businesses to build reliable web solutions.
A Sense Of Control
With a content management solution, you gain maximum control over what goes on your website and what you would like to delete. You need not have to wait for a programmer to change something for you. The interface provided is generally user friendly and a few clicks can help you change the content.
Fresh Content
Your online presence thrives on it's searchable content and search engine thrive on fresh feed of content. Using a CMS, you can easily update the content as many times as you see adequate. This makes your website seem "alive" with activity and gives your customers a good impression as well as search engines some feed. This will ultimately improve your search rankings too.
Addition Is Easy
Content Management Systems generally come in two parts. A core CMS and some extensions, modules or plug ins. With WordPress these extended functionalities are called plug ins, with Magento they are called Extensions and with DNN they are called modules. Well, the very purpose of these modules are to extend functionality. Well, CMS Custom Development makes it possible to add functionalities which are specific to your business requirements.
Security
You can include control mechanisms to restrict access to certain users and provide them with limited access – just enough to complete the tasks that they perform.
Collaboration
A content management system can include a work flow engine and improve efficiency of work. Collaborative efforts in creating content, editing and deleting will help create better content for your business website.
Cost Advantage
A content management system can be downloaded and installed off the net. Well, with today's open source market getting more and more popular, CMS customization will ensure that you get a cost advantage for your website. The process is hassle free and requires no additional fees for licenses etc. like proprietary systems.