Content Management Systems (CMS) enable businesses to better administer their websites. Uploading content and changing anything on the website does not require too much technical expertise. That said, it's needless to mention that CMS web development has been growing in terms of popularity and demand over the past decade. The CMS market is maturing. This only means that the expectations from such content management systems are rising. Businesses expect a lot from the CMS in terms of functionalities in order to run efficiently.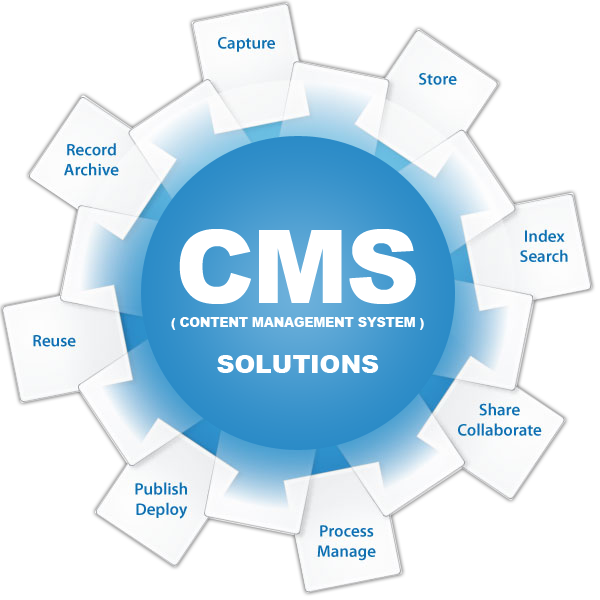 Let's dive into the trends that will affect CMS' of the future:
Lesser and lesser code
Businesses expect the content management systems to work with less and less code. CMS web developers would be expected to create features for businesses and "lesser the code the better" will be the theme. Creating a website with more and more built in functions would be the way to go.
Better Website Structures With Easy Operations
Future trends will require CMS' to offer users with better website structures and greater ease in operations. Businesses want to give their customers the best experience while they are on their website. Content management systems should be able to provide businesses with such easy to use features and functionalities with a hassle free operation without losing the beauty of the website.
Mobile Functionalities
2014 saw many changes in the mobile front. CMS such as Magento and Drupal have already added mobile compatibility in their core systems. This means that you can build responsive websites with Drupal and Magento without having to take it up as a separate project. Mobile functionality integration is essential for businesses to keep up with the changing technology trends and grow.
Web Experience Management (WEM)
Web experience management will be the future trend for all content management system. Building functionalities that will help users and businesses to offer their customers with a complete web experience while browsing throught the website will be the prime focus.
Marketing Automation
Businesses constantly demand better marketing options and tools. Digital marketing tools that are integrated in the content management system are a great way to work efficiently. SEO tools are already available in most of the CMS. Including Social media for greater reach is a trend that is catching on. Well, other automations for marketing that will be available with traditional websites as well as their mobile versions would be a great place to start.
In short CMS Development for the future will not be restricted to the technicalities of getting a website up and ready. It will also include other aspects of businesses such as WEM, marketing and it's ability to foster growth in terms of technolog changes.
Providing a wholesome web experience for businesses as well as it's customers in a code – less and hassle free way is a definite trend we are looking forward to. CMS developers and other open source enthusiasts are working towards adding great functionality to empower businesses to achieve their goals.