The present day's internet savvy environment has shown its influence even on the retail industry. As the number of online shoppers is increasing day-by-day, even the small scale retail businesses are opting to go online with an ecommerce store and hence, retail web development is gaining importance. Retail web development can include various solutions to meet the business enhancing needs of the firms. Customer relationship management, vendor management system, retail ERP development, inventory management system, sales management system, leads management system and various other solutions are offered under retail web development services by the web development firms.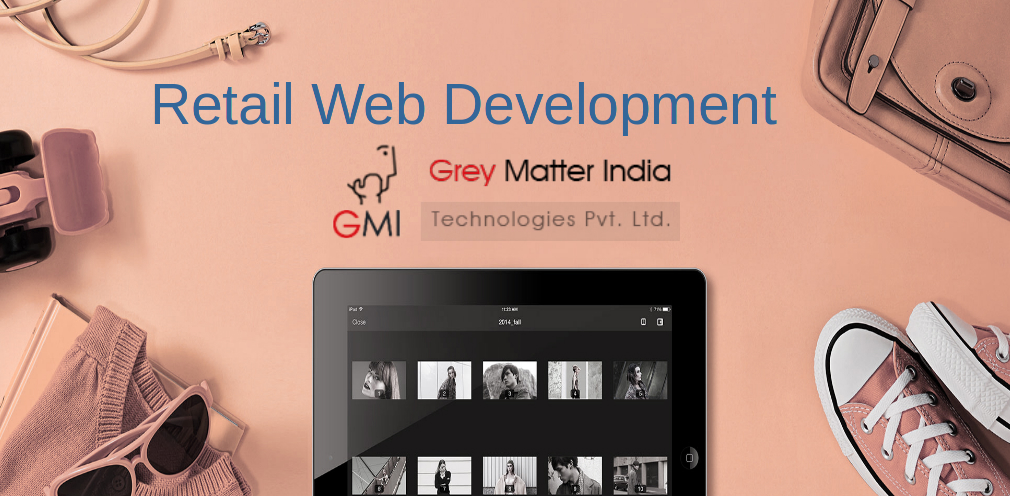 In the present blog we would be focusing on Customer Relationship Management – what it is and how a CRM software enhances business for an organization.
Customer Relationship Management or CRM can be defined as a group of methodologies or strategies that can help an enterprise or a company to manage, organize and improve its customer relationships. With a better CRM strategy, businesses can improve their overall profitability and customer revenue by improving customer satisfaction, staff productivity and effectiveness of client communication.
To plan your customer services effectively, you need to manage various channels like customer communication, agent tasks, report management, customer data management and others in a proper way. This can be very challenging. Hence, a CRM software comes to the rescue. A CRM software gives a firm better control over client relationship by providing it with various channels required for the purpose.
With an effective CRM software, a company can improve the efficiency of its processes for better business. All the sales data, budget information and customer related information can be managed through this software. Hence, with instant access to all the required information, it becomes easier for the top management for taking business decisions and also for the staff to provide better services to the customers. The software will also support features which can help in your brand marketing. Yes, here you would be able to collect and store customer profile information like his name, contact number, the products purchased earlier, payment history, any pending orders and so on. Such information can give some information about the regular customers, which customers buy what kind of products and much more. Hence, with this information, the marketing professionals of a firm can send mails about product specific offers to the customers or send them details about any product to them.
The modules and real-time dashboards available in the software will help in better access to the business information. One can access the company information from a single location. Keeping a track or notice of sales pipeline, product quotations, customer database, positive enquiries got from the clients and so on will become really easy with CRM software. It's easy to streamline and automate everyday sales process with it. The efficiency of the staff can improve greatly. For example, with activities module one can learn about appointments of the day, follow-ups, payments pending call-ups and so on. The software may contain modules which may provide complete information about the events right from the start of enquiry generated and hence, will enable the person to analyze where the mistake actually occurred. Therefore, with such information on hand employees can track their performance and can put efforts for improvement. Hence, the organization can improve their productivity with such a software.
Therefore, there is no doubt that a CRM software is very valuable to a business in improvising its work processes, customer relationships, overall productivity and profits.