DNN is considered as best content management system platform, but it's making a new debut in content marketing with Evoq 8 release. This is a great gift that DNN has brought for the digital marketers as a lot of things in digital marketing has become plain-sailing with its added feature.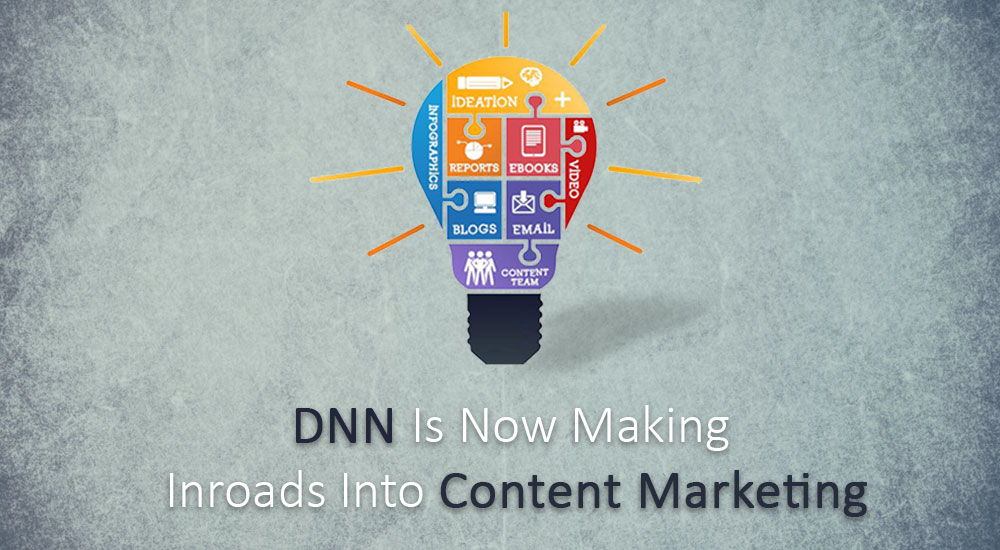 As after web CMS development, the marketing starts where marketers coordinate with other channels to publish the content on various social websites, gain analytics and personalize it. The new interface make the process more efficient. Now, marketers are getting the grips with the enablement of website content and view customization based on the visitors' real-time stats at the flick of switch.
Let's delve into the depth of DNN Evoq 8 new bells and whistles:
1) Content personalization:
The content stays at the core of digital marketing and based on the target audience the content has to be modified to get the success. DNN Evoq empowered the marketers with the capability and flexibility to tailor the content based on visitor's demographics, geography, recent visits, referral source, search terms and ad clicks. When result-driven content that actually target audience is published, definitely the conversion ratio and user's session on page will be increased.
2) Page-level content analytics:
There are many tools which gives deep insights about the user's visit to website. But, this tool would work like a content manager or editor that will provide a detailed view of individual page as how visitors are consuming the content like- at which part of the content they are spending more time or what's setting their teeth on edge. Third party programs, custom filters or searches help in collecting all the data and show it through a page overlay view.
3) Centralized access to cloud-hosted assets:
No matter where the content is stored in, be it Drop box, SharePoint, or Amazon S3, but content managers can access and share it from the single window. Evoq's built-in-connectors make this possible and enable marketers to share the documents without needing any extra storage or technical assistance to upload the large files.
4) Advocate Marketing:
The major problem the marketers face is into content marketing and distributing. Though, every brand/company has large base of customers, employees or prospects that advocate their brand/company, but it's difficult to stimulate them to recommend the brand on social media channels.
Marketers can maximize the marketing activities by promoting the brand advocates to share the content on social media using Evoq's native game engine. Through games, marketers can offer rewards or badges to the advocates, which foster advocates to continue social sharing. Also, marketers can issue milestones for advocates to accomplish, track the milestone status, and issue rewards. This way marketers can make the perfect use of their existing user base and build new users based on advocate marketing.
Conclusion
There are a lot of plates that marketers keep on spinning simultaneously that makes their job more daunting. Here, DNN comes to the rescue that not only build powerful website, but its added feature Evoq ease the marketing as well. DNN is a great platform that's bundling content marketing tools into CMS platform. If you are gravitating towards DNN development, then without giving a single thought to it, begin Dotnetnuke development.