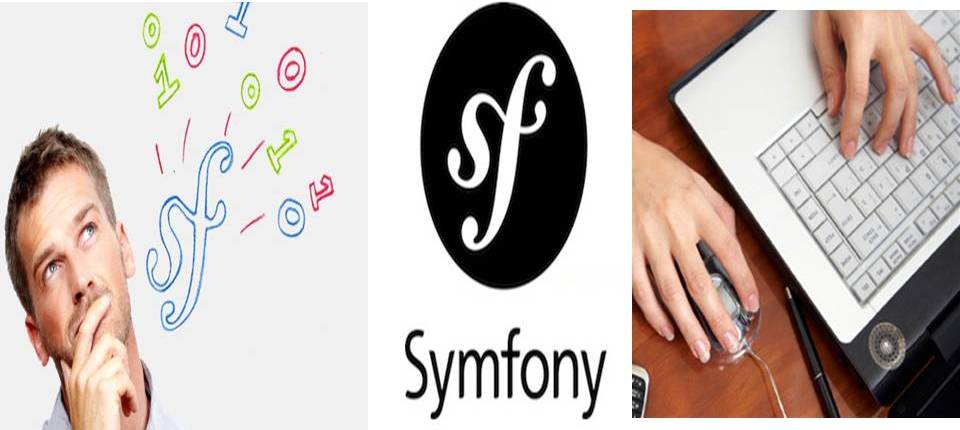 GMI today announced the adoption of the latest Symfony 2.3.2 version for scalable and robust Symfony application development to accelerate the creation and maintenance of the web applications by replacing the repetitive coding tasks. The company firmly believes that Symfony development services complies with the latest development standards and also simplifies integrating and interfacing the application with the rest of the information system to help the client's with the cutting-edge web applications using Symfony development.
Symfony is a robust web application framework written in PHP which supports Model-View-Controller paradigm and gives the Symfony developers a full control over the configuration to build robust applications in an enterprise context. Symfony have a very large community support and contribution to libraries and also follows a bundle structure which helps in effective utilizing of packages; improves reusability and more managed end-to-end solution. Also, Fabien Potencier and SensioLabs, the founder of Symfony Framework have started a new initiative to foster further development of Symfony community and also commented on Symfony 2.4 version which stated that the work can now start on Symfony 2.4 version soon.
The Symfony 2.3.2 Framework features include:
– Improved synchronized services
– Advanced CSS selector components
– Enhancement into internalization support
– New comparison validate classes
– Form processors for better implementation
– Ability to log fatal error in the production environment
– Fixed client implementation to return the right responses
– Improvised security and performance improvements
The Symfony 2.3.2 Framework Development Business benefits include:
– Prompt launch of the web solutions
– Reliability and robustness of the Symfony solutions
– Cross-platform interoperability of Symfony applications
– Quick response to market changes and client's demands due to Symfony high-scalability
– Reduced operational costs
Mr. Chintan Shah, CEO of GMI said, "we hope with the adoption of Symfony2 will mark a new beginning of Symfony era for Symfony applications and will bring a huge business landscape full of great opportunities for web development companies to deliver the flexible web solutions for startup firms to global enterprises."
GMI have built many large scale enterprise applications for various functional domains like finance, advertising, education, retail, social networking etc. with very large number of users and traffic and have broadened our Symfony portfolio from Symfony 1.0 to the recent Symfony 2.3.2 with successful delivery of robust and high quality web solutions for some of our clients worldwide. To name a few, we have worked on Symfony 2.3.2 projects like Valuecompass, CounselEdge, ThingsFolio, Ennovent, Vois, SaleServant, PCG (Peter Capital Group) etc. and have developed rich web solutions using Symfony 2.3.2 which addresses various challenges such as incorporating web usability principles for enhancing user experience, security of user transactional data, synchronization with third-party back-end system various enhancements etc. for quick and rapid application development.
With the current demand from businesses for highly scalable and reliable web solutions, GMI is now more focused in building applications using Symfony 2.3.2 in a structured manner for quick and fast application development and to help the client's to make their business operations more agile and customer centric. GMI with its rich experience and proven expertise in various PHP frameworks has become the preferred choice for customized Symfony application development and you have the flexibility to hire Symfony developers for developing flexible solutions while achieving full client satisfaction.
About Grey Matter India 
GMI is a global information technology solutions company offering progressive end-to-end software development, mobile application development, enterprise portal development, web application development, e-commerce development, enterprise mobility, testing, data & analytic consulting solutions by combining our business domain experience, technical expertise, profound knowledge of the latest industry trends and quality driven delivery models. A company globally recognized for its comprehensive portfolio of services and a strategic approach in delivering innovation, GMI has 14,00 employees serving clients in more than 80 countries. For more information, please visit www.greymatterindia.com.
Contact:
USA:
Peter Smith
Grey Matter India
+1 631-897-7276