MEAN is one of the widely adopted technology stacks used for web development in the modern times. The combination of four fantastic technologies, MEAN is an efficient full stack JS framework that neatly ties the widely adopted NoSQL database with modern JavaScript frameworks. This loosely coupled framework enables developing scalable web applications with ease and more efficiently. Among the four technologies in mean stack, one is Angular.JS. AngularJS is a popular JavaScript framework that extends HTML vocabulary for development of web applications. It's just the right framework for development of single page applications and scalable technology for the start-ups with low budget and time to invest in. AngularJS development for start-ups would mean rapid development process done more effectively within less possible time and cost coefficient.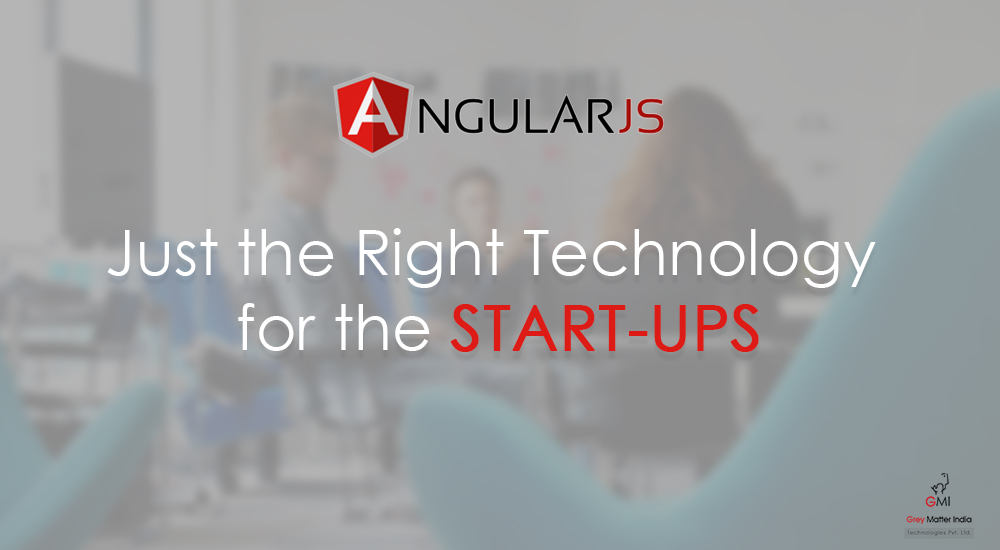 Not only this, Angular.JS has much more in bag for start-up firms. Let us now have a look at few benefits of Angular development for start-up companies.
Support from Tech Giant
AngularJS is backed by Google, the tech giant of the modern web world. With such a strong backing, there are least possible chances of risks with this technology because Google is to stay here for quite longer and longer periods of time in the future. So, adopting Angular.JS development reduces the risk of the enterprise solutions becoming outdated in the near future. Hence, start-ups need not worry about updating the technology of their enterprise web applications in long future thereby saving up lot of time and costs for them.
Supports decoupled API driven development
AngularJS gives convenience of developing front end of an application without having to depend on the backend. All that the firm would be required on initial stage is to opt for development of attractive user interface of their application whose backend could be fed with dummy data and replaced by the real one later on. Hence, this fastens up the application development as well as reduces the efforts of the developers who can work independently on front and backend code at any time to make modifications easily.
Development of Prototypes and New Ideas Testing made Quicker
With Angular, it's possible to write application logic using declarative HTML tags and attributes without having to use JavaScript. Hence, development becomes much easier and swift. New ideas for application development can be tested rather quickly.
Great Community and Resources at Disposal
One of the biggest advantages with AngularJS development is that the resources for development would be available very easily. This is because Angular is a widely adopted technology that is preferred by most of the developers. There is a huge community of angular developers and hence, finding an AngularJS specialist for web application development would be very easy for the start-ups. Moreover, because of abundant number of angular resources available, start-ups would have a good chance of getting their web apps developed at a competitive price. So, easy availability of developers and costs of development saved can be two major reasons for wide adoption of Angular.JS web application development by the start-up firms.
So, are you looking for AngularJS developers for your next project, then Grey Matter India can offer you the best help. The company has in-house Angular.JS development experts with considerable experience into Angular web application development to meet business needs of various industrial sectors.