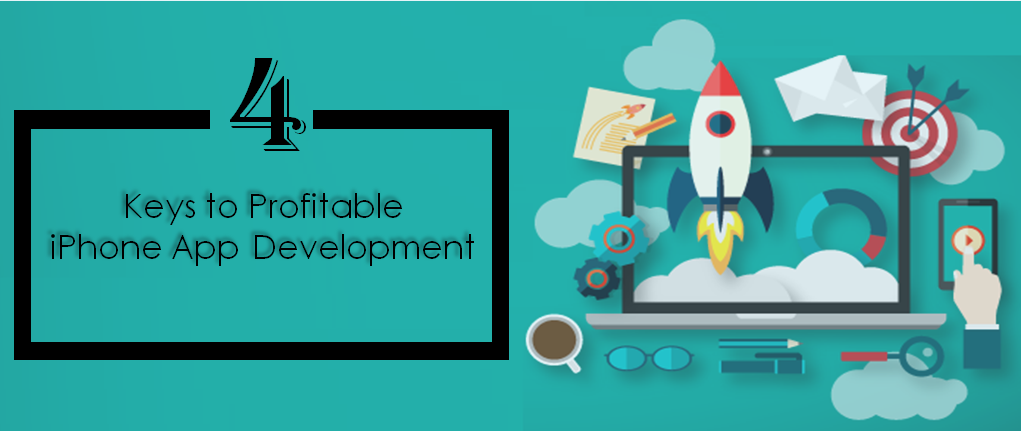 It's the mobile world! People spend most of their time with applications on their mobile devices for different necessities like communication with friends and family through chatting apps, social media applications or for shopping things online through specific business applications that are offered by the entrepreneurs for easy online shopping experiences of their customers.
Hence, in the modern era, mobile apps offer a great business opportunity for the entrepreneurs who wish to capitalize on different technologies to drive their business. Mobile app development can offer awesome monetary gains to the firms by helping them leverage a technology that has gone viral with the shoppers these days.
There are mainly two categories of mobile apps that enterprises look to invest in – Android and iPhone apps. A recent research reveals that an approximate of 30% of the world's smartphone market is occupied by the iPhone devices. Hence, it is definitely not wrong to say that iPhone market is thriving and as a result,iPhone app development is on high demand today. More and more companies are now turning out to these apps for earning lucrative profits for their businesses.
However, the profitability of a mobile application would depend on certain factors, the production cost being the most important of all. The single platform or native iPhone applications cost less as compared to the cross-platform or responsive applications and Android applications as well that are widely fragmented.
Apart from this, there are many more things that businesses need to consider in order to ensure success of their iPhone apps. Below is the checklist of the factors that lead to successful iPhone app development.
Learn about the Market Demands
Before developing an app for your company, make sure you have got your R&D done on the market trends. Make yourselves aware of what kind of apps are gaining popularity in the market or what app ideas can work for your enterprise. With so many mobile apps releasing to the stores every day, there are hundreds of thousands of applications already available on the stores. Hence, there's no doubt that your app shall easily get entry into the app store, but there is no guarantee of its success. Though it's not necessary to build award-winning apps for gaining business out of them, when you develop an app based on a popular idea that is well absorbed in the market, better are the chances for your app's success.
Simple is More Attractive
When developing enterprise or business applications, it is important to understand that you are developing the app for the users. Hence, a complex app will not work as users will look out for easy experiences with the application. People like to engage with a proper streamlined and easy to use application rather than those with lot of complexities. Hence, consider simple rather than complicated applications for your business.
Make Sure You Follow the Apple's App Store Guidelines
In order to get your app the entry in the app store, you need to ensure that Apple's app development guidelines are followed during your iPhone app development process. By considering the guidelines from the very basic step of the development process, one can ensure app's entry in the Apple's app store. Moreover, even the time is saved for making changes in case the app gets rejected by the store as you have to make less changes.
Make Your App Highly Visible in the App Store Search Results
You need to plan out an effective SEO and app marketing strategy in order to make your iPhone application to reach out to the maximum number of people. By planning out proper strategies for increasing in-app purchases or when to give away discounts or offers to the app users on their purchases and much more can have a positive impact on the app's engagement with users.
Appealing Content is Necessary
Last but not the least, even though you put your maximum efforts to promote your application, it will not appeal to the users or achieve success, if it does not hold the proper and appealing stuff to engage the users. Your app should hold that the best-selling factor in it in order to gain success.
Wrapping UP….
The iPhone applications market is thriving in the modern era. Hence, if you want to invest in mobile app development for your business growth, then opting to invest in iPhone apps can be a great option. However, you need to ensure that your enterprise mobile application should be promoted in the most effective way in order to gain better app store search visibility and user engagement.