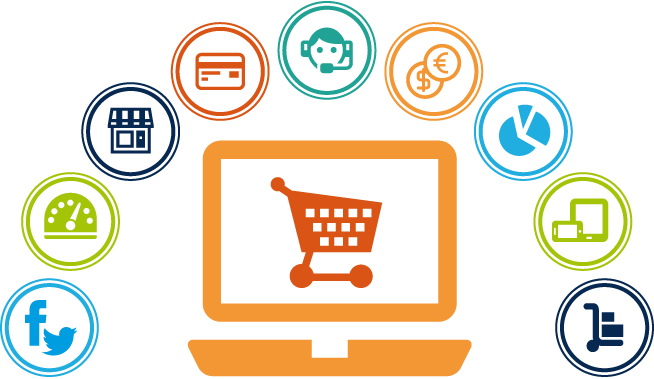 No matter how big or small your company is, having an eCommerce website is very crucial to expand your business online. Whether you are a product company or a huge retailer, it is actually good that you started thinking about having an online strategy to effectively market your products and services across the world in least possible time. Taking advantage of eCommerce website can be ideal for any business owner to effectively increase their profit margins and online sales. If you add an additional feature or functionality to your website, you have taken another step to further enhance your website to the next level.
Regardless of what method you chose it is important you follow the below steps for successful ecommerce website development.
Buying the domain name
Every ecommerce website needs a platform and a catchier name that is easy to remember. Do a little research and consider buying a good platform name that is efficient and catchy at the same time. For example, "Amazon" has a right name which is easy to remember and at the same time sounds catchy too.
Selecting the right platform
The next step to consider is the selection of the right platform that will be used. You can build an eCommerce website and shopping cart from scratch. However, this will involve a long development time. The best alternative is to select an already existing platform that is reliable. For instance, there are Shopify, Amazon Webstore and Volusion.
Customization of design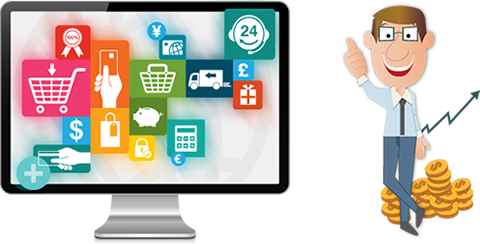 You can effectively use and customize the themes that are readily available in these platforms. This is the most important process in eCommerce website development as you can customize your website according to your likes and dislikes. The another important aspect includes having a nice theme color, catchy logo, categories to the products, good landing page and nice images of the items.
Search engine optimization
Now that your site is well designed and developed, the another important aspect is search engine optimization (SEO). As an online business owner, you want to make a good amount of savings in terms of online marketing and this can be achieved via SEO. With SEO, your website will achieve good visibility and many people can easily find you through search engines. Thus, investing in good SEO will help you in long run. The key aspects of SEO includes quality descriptions to the items, well linked and optimized pages, high-quality content etc. This is very important thing to have in a website which will ultimately lead to higher online sales and more profitability.
To conclude, ecommerce website development have contributed to the success of businesses. Building an ecommerce website is quite different from building an ordinary site and leaving your website just like that will fail all your efforts in achieving an online success. This is a continuous process that will go on as long as your business is in existence. So, what keeps you waiting? Contact us today for Ecommerce Website Development…!