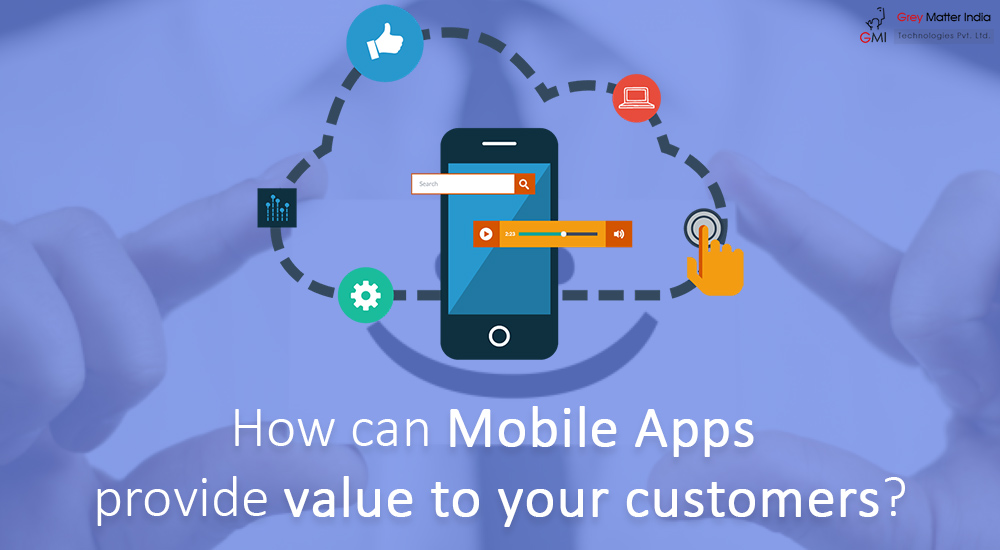 A lot of changes have occurred in the way business is conducted since the 17th century. No matter what business you're in, the only thing which matters in the present times is the customer care. Customers have always been king and will retain that spot no matter what trend comes in or which business leader goes out. If you're in the retail industry, then you must be aware of this. Customer satisfaction is the foremost duty of every business and hence, if your business cannot satisfy the customers, they're not going to do business with you again. Believe me; you can directly increase your conversions just by letting your customers know that you care for them. Whether you do it through your website or any other possible way, this alone can boost your margin by at least a few percentage points.
As a business progresses, the demands and expectations of its customers always grow higher. Customers tend to expect more from you, which means you're more obliged to provide complete service for them. Many big companies collect data about their customers to provide tailored solutions for their users. Many elements affect customer service. For example, account preferences, billing practices, wish lists for e-commerce, geographical locations, adapting to social buying trends, willingness to offer some goods at lower rates, etc., are all important factors which affect customer services. You can predetermine a lot of these areas of customer care expectations, if you're aware of your customers' habits.
Aggregating all this data brings a lot of work to such companies, which may lead them to hire a professional for customer satisfaction. Prices are directly influenced by the activities involved from the manufacturing right through to the finished products. So, the choices left with the businesses are limited. Either the price will rise, or there will be a risk to the profit margin.
Businesses that want to capture the interests of customers, in the present era, will have to adapt the latest technologies and solutions. Mobile apps are the most influential and powerful customer service tools of the current times. Through mobile applications, a business can provide better services to their customers so that they can encounter a hassle-free and comfortable shopping experience.
Following are a few things that businesses can do through mobile application development to improve their customer services.
1) Provide Access to Customers for Tracking Orders
If an order has been placed on your portal, even in cases where the physical good is out of stock, it's something which should be communicated to the clients. The user should be able to track the order, or the current status of their order should be available to them. For instance: If you order a pizza on any of the famous pizza retail outlets you'll know your exact status for your pizza, whether that status is prepared, baked, packed, or dispatched. Being able to track the product is vital for customer satisfaction. Never keep them waiting or wondering about what has happened with their order, or when they'll receive it.
You should make this feature available within your app, similar to what big courier agencies have in their apps. Availability of tracking within your app not only ensures customer satisfaction but also earns more installs and reviews for your app within the iOS App Store/Google Play Store. Real-time tracking is the best way to tell your customers when to expect their parcels at their home or office with an exact time frame. After all, what consumer doesn't want to know this?
2) Complaints Management System
An angry customer is a burning point for any business. Every business has to face such circumstances, but avoiding them is crucial to sustaining a healthy business in a competitive market. A customer tries to lodge complaints by calling the customer care department, and will often try every other possible manner to communicate his unhappiness or discomfort with a particular service or product. Customers tend to get angry after a few attempts to try to sort out their problem. Call centers are not cheap for any business and using them to make your customer wait for a resolution to their issue does not produce customer satisfaction. The outcome of such scenarios are horrible in terms of customer relations and usually result in losing the client.
Having a complaint management system within an app could help to resolve problems faced by the customers. A quick notification of what is being done to resolve their complaints, or to know who is dealing with the complaint, could be communicated to the clients. If such notifications are constantly communicated to customers, they can feel confident that they are important to the business. Doesn't everyone love to be seen as important when entering an office or retail store?
3) Product Registration Online
A large number of electronic appliances come with benefits if they're registered online with the use of a key or serial number printed on the product or its container. In the case of appliances, those who register are offered an option to increase the product's warranty for a small additional fee, or they are invited to order future upgrades. This opportunity does not apply just to appliances; any business can utilize the benefits of online registration to understand customer behavior and increase sales in the long term.
Usually, customers are asked to visit a website to fill out the required details and thereby validate their purchase. For many of our customers, this process is time-consuming and skipped by many. If registering the product is available via the app, it could push more customers to register as it could easily be done while having a cup of coffee. Managing all such activities with a single app that can save all of their data is a significant, time-saving help for customers.
4) Customer Interactions during Holidays
Everybody wants to be with their loved ones during the holidays. Many companies are closed on such holidays. If a customer who bought your product is facing a problem on a holiday, then it's the responsibility of the business to solve it with utmost priority. It's understandable that your best technician cannot always be available during holidays; but what if you could create a ticket or a knowledge portal that could help to resolve problems during these times? A ticket number displaying the date when the problem would be solved will help customers to set realistic expectations and schedule their plans accordingly. Any customer would prefer to know when their problem will be solved, rather than having no idea.
A mobile app could help send a direct message or notification with a specified ticket number and a deadline for resolution. Or, a simple troubleshooting guide can help the customer solve common or easy-to-fix problems on their own.
A business can easily accomplish the main goals of the company by helping their customers in times of need. For customers, a company which helps them with every problem is surely going to benefit from increased loyalty toward the business. A happy customer is virtually all you need when it comes to business.