Dot net is one of the most popular and robust frameworks for developing web applications. With new and advanced versions of .Net framework coming in, the enterprises are required to upgrade their legacy applications to the latest standards and versions of the framework in order to stay ahead with the competition. By upgrading their existing conventional dot net applications to the ASP.NET 4.5 platform, organizations can realize host of benefits and can become more productive. They can build robust, intuitive, responsive and well-optimized applications for superior performance and better user experience.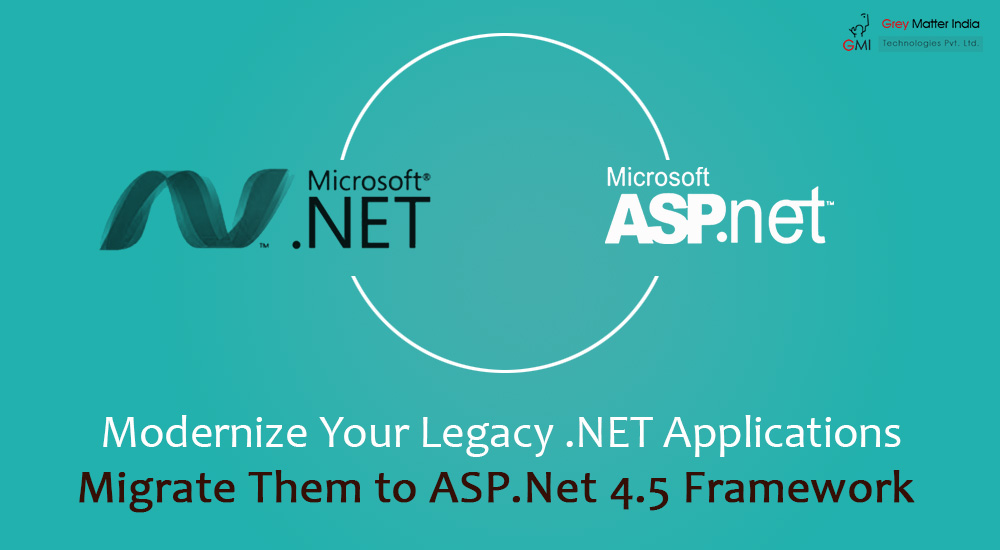 ASP.NET 4.5 comes with various improved features and enhancements over its previous versions. Hence, when businesses opt for ASP.NET development based on this latest version, they are sure to get a viable advantage over their competitors to drive more profits. The framework supports exclusive features that help businesses to meet their diversified needs related to their business-specific applications. Whether it is development of mobile apps, web apps or websites, businesses can easily develop them when it's ASP.NET 4.5 framework.
What's Possible with ASP.NET 4.5?
Real-Time Web Functionality in Apps
It's possible to build real-time web functionality in your business applications with ASP.NET 4.5 because this framework completely supports a feature called web sockets that allow adding up real-time processes in the applications. Hence, engaging business apps are possible to create with ASP.NET 4.5 framework.
Support for Development of Mobile Apps
This new version of the .NET framework supports various form types and exclusive controls in HTML5. It provides mobile templates as well as mobile device emulators that support development in Visual Studio 2012. Hence, it's easy developing mobile apps development with ASP.NET 4.5. Hence, the companies can now look out for new, engaging mobile application solutions for their business using .NET platform. Companies can enhance their reachability among their global prospects with ASP.NET based mobile applications for their business.
Dynamic Applications with Value Providers/Data Filters
ASP.NET 4.5 supports use of value providers/ data filters for extracting data based on parameter values like cookies, session, control value, query string and much more. Hence, it's possible to create dynamic web applications for businesses with this platform.
Secure Application Development with OpenID Support
Security is a crucial factor for any business application and hence, with OpenID for OAuth logins, ASP.NET 4.5 allows for development of highly secure business applications. They enable external login feature to log on to the applications and hence, offer reliability and a good sense of security in terms of essential applications.
Hence, with such amazing features, ASP.NET 4.5 development is becoming a hit among the enterprises of all sizes be it big, medium or small-scale. The framework supports agile development and enables building the most suitable applications for the businesses where performance is the most critical factor. Hence, highly functional and intuitive business applications can be developed for entrepreneurial needs with ASP.NET 4.5 framework. If you are looking to develop ASP.NET applications for your business according to the latest standards and versions, then look out for the experts of Brainvire for help.