The mobile application development company works in collaboration with you to define the outline of your application requirements in detail. They have expert mobile application developers and designers to deliver the best application that meets your business specifications. The mobile development firms are efficient to bring the innovation and creativity with technical proficiency to deliver high quality application that meets your expectations. They possess a wide experience in designing and developing the applications for iPhone, iPad, Android and Windows Phone devices. The team identifies the best and appropriate solution for your business and delivers fast and high quality apps on time. Below are the services offered by the mobile application development companies.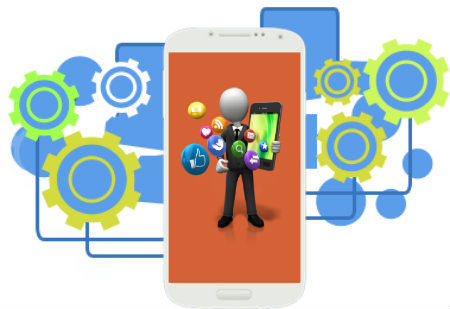 iPhone and iPad App Development
There are varied range of services in iPhone app development and every company will possess the team of experienced iPhone developers who are focuses on delivering the right solution to you. They go through a detailed requirement gathering and deliver accurate and consistent app that is compatible with any kind of platform and technology. You'll get sleek designs, standard quality and high resolution within your budget that your potential visitors will love. The team understands the user perspective and offers different features like Facebook integration, Apple passbook etc. The app allows the user to quickly access the information and services at their convenience as well as allows every company to adapt to the new features of iOS and develop apps suitable for their business.
Android App Development
Android platform offers numerous opportunities to the android developers to create innovative and unique apps with all the technical possibilities. Every mobile development firm possess a team of experienced and professional android developers and designers to create high-end android apps through its complete set of development tools. The team ensures complete customer satisfaction, cost-effective solution, flexible engagement and timely deliveries. They make use of the agile methodology and involves customer interaction and works towards meeting the customer oriented requirements.
Windows App Development
Windows Phone offers the developers a new platform that provides huge benefits over the other mobile networks. Windows Phone integrates easily and cost effectively with the existing Windows based IT infrastructure and closes the gap between the individual to access the critical business information. The individual can access the Windows Phone for both personal and business needs. The Windows apps are developed by the developers in accordance with your business requirement and delivers world class app that meets the customers expectations in an cost effective and flexible way.
To sum up, it's good to hire the services of the mobile application development company for development of applications irrespective of any platforms within the budget. So, what are you waiting for? Get in touch with us today and avail the above services at an affordable price!