It's a matter of serious concern if your company doesn't own a mobile app yet… you're surely missing out a golden opportunity. Mobile apps help you to tap into the latest revenue streams. You know that, don't you?
Consumers rely on smartphones and tablets. Imagine yourself being without a mobile phone or using the age old Nokia handsets. App contributes to a greater part of your routine life. Want to listen to music? Go to Apple Music. Shopping? Amazon. Make payments? Samsung Pay, Apple Pay, etc.
Have you noticed how we heavily rely on mobile apps? Yes? So why not give the same to your customers. Your business needs a mobile app, too. Now that you know that a mobile app is desperately needed. You must shift your attention to the one who develops it.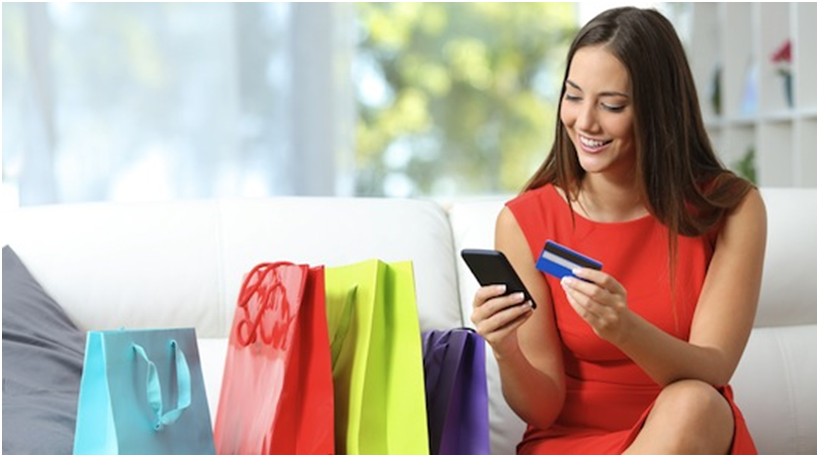 Moving down to brass tracks. Start with figuring out what platform do you wish to go for. Now, when you're done with the platform, you must come on the main aspect. DEVELOPERS. How else do you think you're going to come up with a mobile app? Considering iPhone apps are a lucrative prospect, we're going to talk about iPhone app developers in this article.
So, shifting back at our original point here's a questionnaire compiled just for you. You must use this while you're conducting an interview to hire iPhone app developer. We're not saying just because we've worked hard to compile these. Well, that's one of the reasons, of course. But, the main reason is that you'll be able to sort list the best developers if you follow this. Sure, there are lots of questions to ask in the interview, but make sure you include these six without any mistake.
What are we waiting for? Let's start. Shall we?
Here you go….
POINTS I MUST KEEP IN MIND WHILE INTERVIEWING iPHONE APP DEVELOPERS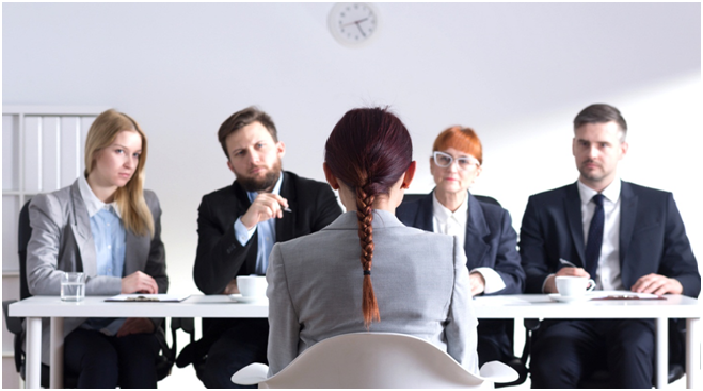 QUESTION ONE
Alright, so tell me which smartphone are you currently using?
I know, this question might sound lame, but trust me, it's very important! This will offer an insight into how knowledgeable and passionate for mobile platforms the candidate you're interviewing is.
For instance, if you're interviewing an iPhone app developer, he/she must have an iPhone or they should be using the iPhone apps build by themselves or other iOS developers on a regular basis.
This is important because unless they have an access to what they do or latest happenings of the sector they are working in, they wouldn't have any idea about competitors, new features, market, etc.
Now that you know the interviewee is actually quite passionate and fascinated with the platform he/she works for, let's move to another question…
QUESTION TWO
Well, I would like to take a look at the list of your clients.

As a matter of fact, you aren't watching any movie! No one is going to run the credits at the end of the mobile app. There is no particular way to learn about the developers responsible for a particular app.
This is why you need to ask your interviewee for the list of clients. It becomes easier for you to verify whether they've actually created those apps which they are claiming to have worked on or not.
Also, when you check references, you'll get an idea of how reliable, result-oriented and responsive the candidate is.
So, you've seen the list of clients, let's talk about live demo. Sounds good, right?
QUESTION THREE
I want to see live examples of apps developed by you… where can I find them?
Of course, you want the live demo! And why not? After all, you need to check and whether they have everything that it takes to develop a mobile app or not. The live demo will help you understand their vision, skills, and experience.
With this, you can find out whether they're perfect fit to develop the mobile app of your choice or not.
Qualified candidates will hand over the complete list of apps along with presenting a live demo on whichever platform they may have developed the app for.
By now, you're aware of the mobile platform the interviewee is passionate about, the clients he/she has worked for or are working for currently, and live examples of the projects they've worked on. Let's move to unique features the candidate can offer.
QUESTION FOUR
Name a few special features you can create.
If you're focusing on building your app for iOS platform, you must know that Apple's App Store is known to be the toughest of all. Let's just say it's a hard nut to crack.
You need to be unique and truly innovative to pass Apple's protocols. Once approved, the process is followed by being able to grab maximum consumer attention. The customers will only pay attention if your app is offering them something different than the rest.
Apple charges for the apps! Why else would customers be willing to pay if you're offering the same old, used features? So, figure out the best and unique capabilities of the developer you're interviewing. Check whether the features they are willing to place in your app would be actually beneficial or not.
Now, let's move to another important task – MONEY! After all, the world runs for money so why not you!
QUESTION FIVE
How will you monetize my application?

At the end of the day, your primary aim is to generate revenue out of your application! The developer must know all the features that will monetize your app and make it lucrative.
Depending on the features you're planning to go for, you could ask the developer is they'll be going for a pay-per-download model for revenue, or so, depending on the number of features offered by your app.
In case you're going for a free application, you need to make sure the candidate knows how to monetize your app using other features like mobile display ads, paid subscription services or in-app purchases.
Satisfied with how you'll make money through your app? Let's jump on the main painstaking task, i.e. App Submission and Approval.
QUESTION SIX
Are you willing to submit my app to App Store?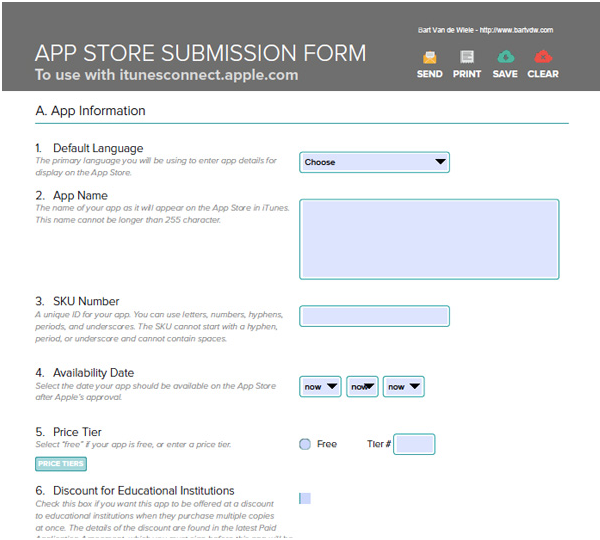 This is a very important question to ask. App submission is the last and the most important step in the process of app development. Once approved for the beta-tested version, make sure your developer submits your app to the App Store for final approval. Usually, app submission is a long process followed by another multi-step process. A developer is well aware of this process so he/she can navigate the process successfully.
This is it!
These few questions pretty much sum up the important questions which must not slip from your mind while interviewing a developer. Always remember that it's important for you to be careful when you're looking forward to hiring iPhone App developer.
Developers can make your app a gold mine, but at the same time, an incompetent developer can drain your resources to waste. Choose wisely.
So what do you think about this article? Is there anything else do you think we could've added? Let us know. We're waiting for your feedback.