It would not be wrong to say that WordPress is one of the most eminent content management systems built on PHP. Consider any PHP development company offering services for web development these days, maximum of them would be offering WordPress development services because this is what most of the businesses demand for. Most of the enterprises look out for PHP development services based on WordPress because this gives them a competitive advantage as well as benefit of time and cost savings. Developing a corporate website in WordPress would not cost as much as it would with the other platforms and moreover, as it is easy, it would take less time for developers to complete a project and hence, one could get their requirements fulfilled within shortest possible time thereby reducing the time to market for their products and services.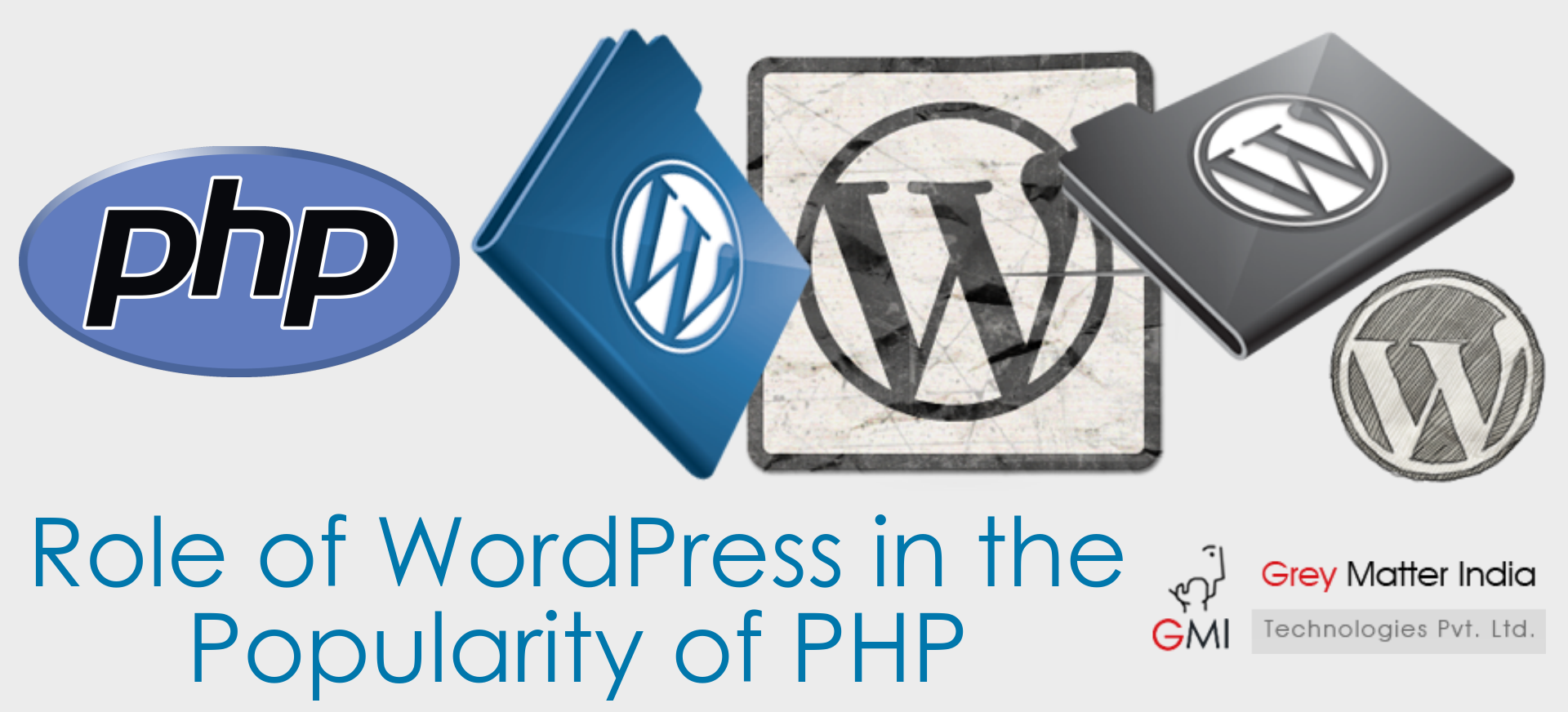 What Statistics Say?
According to the recent statistics it has been predicted that more than 2 million websites out there are based on WordPress platform. Even the major groups like The New York Times, eBay, CNN and many more have got their blogging websites built on this popular CMS platform. So, if you are thinking of CMS systems and their wide variety available these days, better consider these statistics to realize the popularity of WordPress in the present technological world.
Creating corporate online presence is very important in the modern internet connected world and hence, WordPress offers a rapid and cost effective solution to meet this requirement of the modern businesses. The platform is based on PHP and hence, indirectly gets fame to PHP as well.
Dependency of WordPress on PHP
WordPress is based totally on PHP and does not require any third party components to support the web development process. Moreover in order to host a WordPress based website, one would require PHP hosting services. Hence, such a dependency on PHP makes WordPress one of the best reasons contributing to the popularity of PHP platform. Even consider the plugins used by WordPress websites, these are developed using the PHP language.
WordPress is popular as blogging tool and hence, question arises here for many that whether this can also be used for development of websites of any kind or not. Answer is yes, WordPress can be used for development of websites but not the complex ecommerce websites which require complex database services. Only small, simple and basic featured websites can be developed with this platform. However, a PHP development company would not consider any platform other than WordPress for development of blogging sites because there's nothing par this to develop blogs.
Grey Matter India is a popular PHP development company offering quality yet cost effective web development services to meet the needs of businesses across various industrial sectors. The company has got professional and experienced PHP developers who have excellent knowledge of working on different sorts of PHP projects. These developers are capable enough to develop web solutions based on almost any PHP framework to best meet the client requirements.