In this modern eCommerce world, the number of people buying online is increasing rapidly. People make the most out of the online shopping websites. The field of eCommerce web development is advancing at rapid rate and the number of web and mobile development companies is soaring high. Well, when it comes to the Magento eCommerce stores, the trends change from time to time. Every year, something new comes out and people start liking it. So, the post is all about new emerging eCommerce trends in the coming year.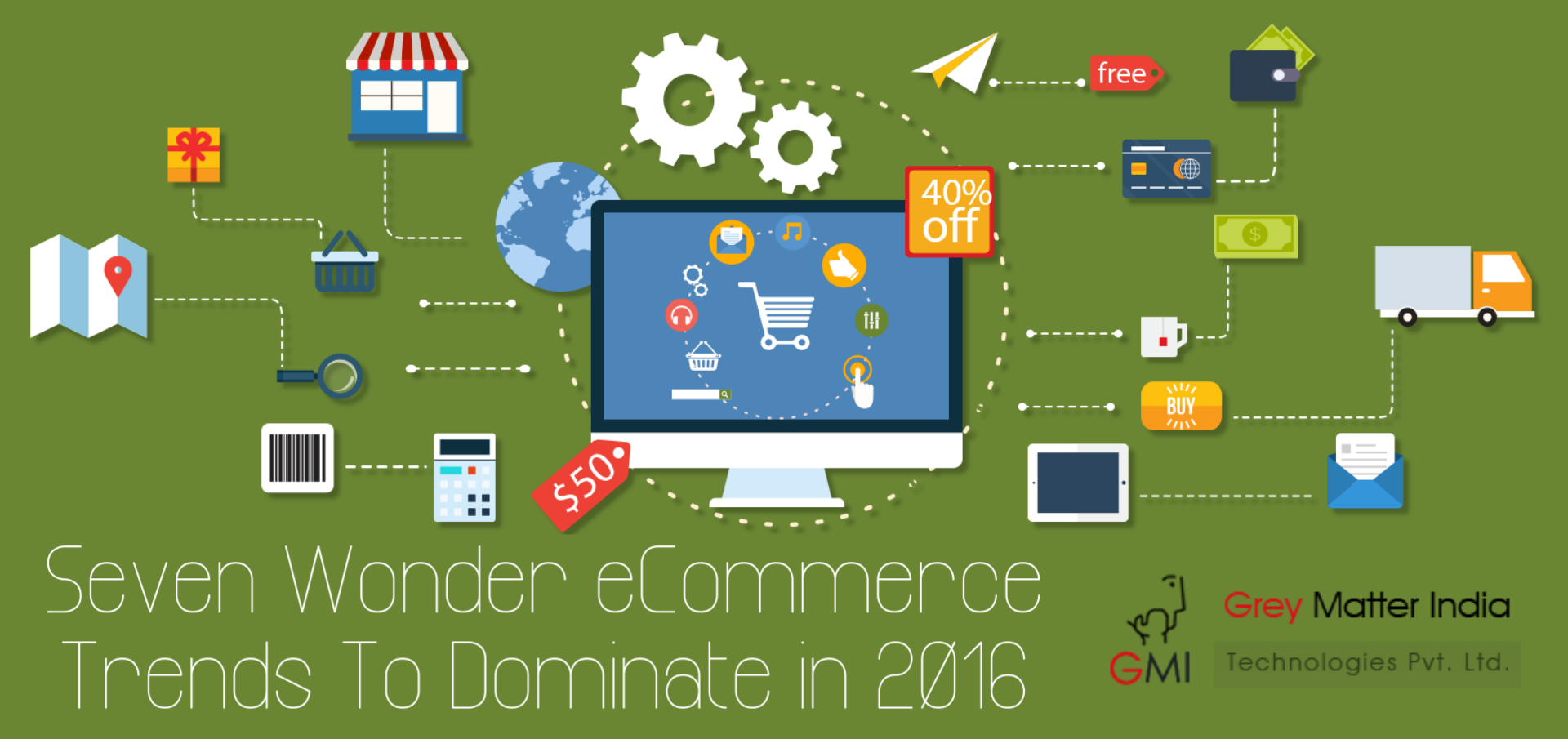 Here are some of the best eCommerce trends coming up in 2016:
1. Parallax Effect: One sleek technique for designing the eCommerce stores is giving parallax effect. Of course, this is not a new trend, but it is still gaining momentum. The technique consists of motion of website layers; it can be vertical or horizontal. This creates depth or faux 3D effect which makes the page visually appealing.
2. Lazy Loading: This is an amazing strategy that will sustain in the coming year. It stops the entire page to load at once and renders the elements on the website screen only when the user reaches those elements while scrolling. This way the page can get load faster which will increase the customer retention page.
3. Flat Design: Flat design helps you with the de-cluttering of your store which makes it even more user-friendly. Flat design focuses on products, optimizes store performance, loads quickly and it is SEO friendly.
4. Split Screens: Split screen is another trend that is going to dominate in 2016. It is useful when you want to highlight two products one screen and give equal importance to both of them. Another use of split screen is that, one side can have the main product and another side can be product description, image or video or manufacturer information.
5. Hover Effects: it can be one of the best trends of 2016, as it can spice of the eCommerce store with amazing effects when the mouse arrow points to any element. If this CSS based technique is used wisely, it can attract buyer to a large extent.
6. White Space: Shoppers like the stores to be simple and easy to understand, rather than stuffing up with the unnecessary and unimportant elements. Because of this, a lot of merchants are expected to use the concept of white space next year.
7. Storytelling: This is one of the most effective ways to engage audience and keep them on your store for longer time. You can tell a story through effective tools and generate more interest among customers in their offers. So, it is going to be one of the best eCommerce trends in 2016.
Now that you are aware of some of the best trends that are going to dominate in 2016, it is highly recommendable for you to keep all the above mentioned points in mind and put them into practice so that you can make the most out of your Magento eCommerce store in the coming year. Wishing you all the success in the coming year!