In this modernized era, where the online trends is making headway each day, the websites have been advanced from static to dynamic, and then evolved responsive, mobile and eCommerce website. However, making a website was not the end of the web world; the next big thing to come was the 'world of applications'. The apps have made it easier for the business owners to fetch the customers by letting them know about their products and services in an easy and cost effective manner.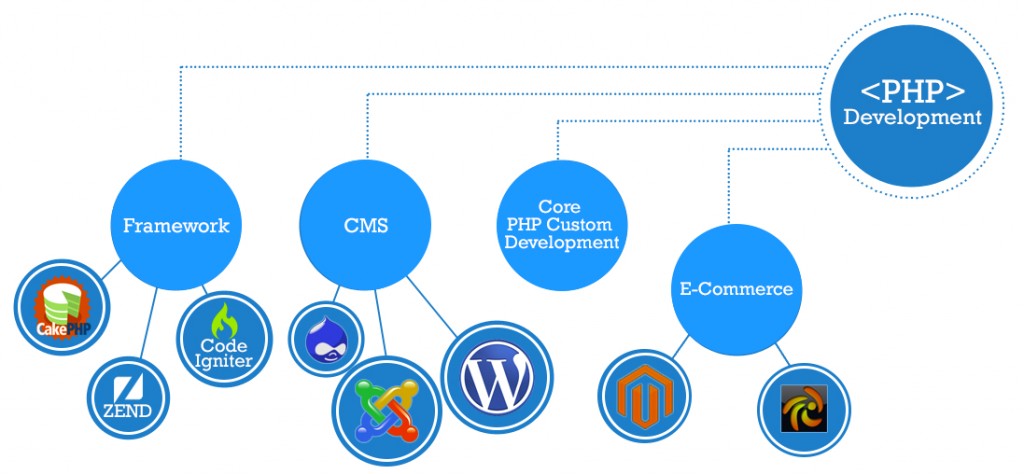 Out of all the languages that can be used for making the applications, PHP, a server side programming language is one of the most versatile languages.  Since its inception, PHP has gained a lot of popularity and success for website development. It progressed on a rapid pace and served a lot other purposes for customers; be it making an online store or sending an email. Nowadays, PHP is not only used for developing websites, but also for developing web applications.
There are several reasons for choosing PHP over other languages to develop applications. Let us peep into the well of benefits of PHP application development:
Cost effective: It is admired by developers, as it is open source, thus free! Moreover, it has got no royalty fee, as it is a licensed product. It is easy to learn, as it is similar to C++. In addition to that, it is easy to install as well as to integrate. The integration can be done through WordPress, Joomla, Zen Cart, Drupal, Magento and osCommerce which helps in reducing the development cost up on a large scale.

Compatible: It is user friendly and versatile! It can be used with a large number of database management systems. It works with My SQL, Oracle, MS Access, SQL server, IBM DB2, Poster SQL and other databases. PHP can build the cross platform compatible apps that run on Microsoft windows, Linux and Mac OS X. Also, it is supported on the web servers like IIS and Apache.

Fast: It can be used to build the applications that have got faster processing and quicker navigation as well as efficient page loading. It has got powerful output buffering, as a result of which it increases the output flow.

Safe: The business owners want their application to be safe. PHP builds the safe and secured applications that are well proven and tested using frameworks like CakePHP, Zend Framework and Symphony.

Flexible: PHP can build scalable applications that have got robust architecture. They work in HTML and offer full object oriented support. In addition to it, the apps developed in PHP can be customized as per the requirements of clients.

SEO friendly: Like every businessman wants his website to be on the first page of the search engine, they want their applications to be easily visible by the customers. PHP can solve this problem by developing the SEO friendly applications.
Because of the above mentioned advantages of PHP application development, most people are getting inclined towards PHP these days!