Microsoft SharePoint has gained tremendous popularity in recent times. It is one of the most widely used platform for enterprises to collaborate on work tasks and pool resources. The companies globally use SharePoint for activities such as creating websites for information distribution, document sharing and for collaboration purpose. SharePoint has helped varied businesses worldwide to streamline workflow, improve cross-department communication and increase productivity.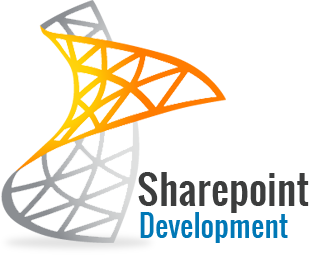 If you are thinking of implementing Microsoft SharePoint then you have two choices. You can either run the system on an in-house server or outsource the service to a SharePoint Consulting Companies in India. India is one of the most sought after destination globally for many organizations. Whichever option you choose, you'll need to take the advise of a trained Microsoft SharePoint Consultant. Here's the reason why:
Lack of Bias
SharePoint Consultants will be able to provide you the best advise on the best solution for your business. They are unbiased and will take the time to get to know your organization to chalk out a package that best meets your requirements. You need not have to worry as you'll receive the honest advise on all the options that are available to you.
SharePoint Architecture
The expert SharePoint consultants will be able to help you to deploy a robust SharePoint architecture which is customized for your business and its requirements.
Qualifications
Most of the web development companies will only employ SharePoint consultants who have gone through a set of stringent examinations which means they are well qualified and possess the required experience to support your SharePoint development venture.
Security
Security is one of the biggest concern for any businesses. The SharePoint consultants will provide you the best advise on all the security options that are available and will help you to find a secure external hosting. They can even help you to place measures to ensure that your in-house SharePoint server has adequate security provisions in place.
Cost Savings
The SharePoint consultant will help you to seek the most effective solution for your business whether it be in-house or outsources. The main reason why most organizations outsource their SharePoint system is because of the huge cost involved in running it. In addition to the cost of hardware, maintaining an in-house server might require you to hire a full-time technician to manage it efficiently. This will involve more cost meaning this is simply not viable for any business.
To conclude, Microsoft SharePoint provides enterprises a great platform to manage things internally and externally with ease. The SharePoint consultant will help you to achieve this better and in the most appropriate way. So, what keeps you waiting for? Contact us today for Software Consulting Services in all types of Microsoft technologies including Microsoft SharePoint…!