Applications are a popular phenomenon these days regardless of whatever be the device they are built for. Introduction of variety of devices has even led to constant rising demand for applications serving the needs of those device users. For example, consider that today there are mobile devices like tablets, smartphones, notebooks, laptops etc. There are also relevant applications designed individually for these devices as well. So, in this present situation reaching out to all the platforms with a single application is necessary and this is what platforms like Windows 10 help to do. Windows 10 has been developed by Microsoft for universal app development which means developing of cross-platform apps that can work on any device supporting the Windows 10 OS. Hence, now the efforts of developers is drastically reduced as they can go for developing application for a single platform which will also work on other devices. For example, consider that a developer goes for Windows mobile application development and the same application that works on Windows mobile phone will also work on Windows supporting any other device as well. Hence, it's easy for the developers creating platform-independent apps with Windows 10 platform.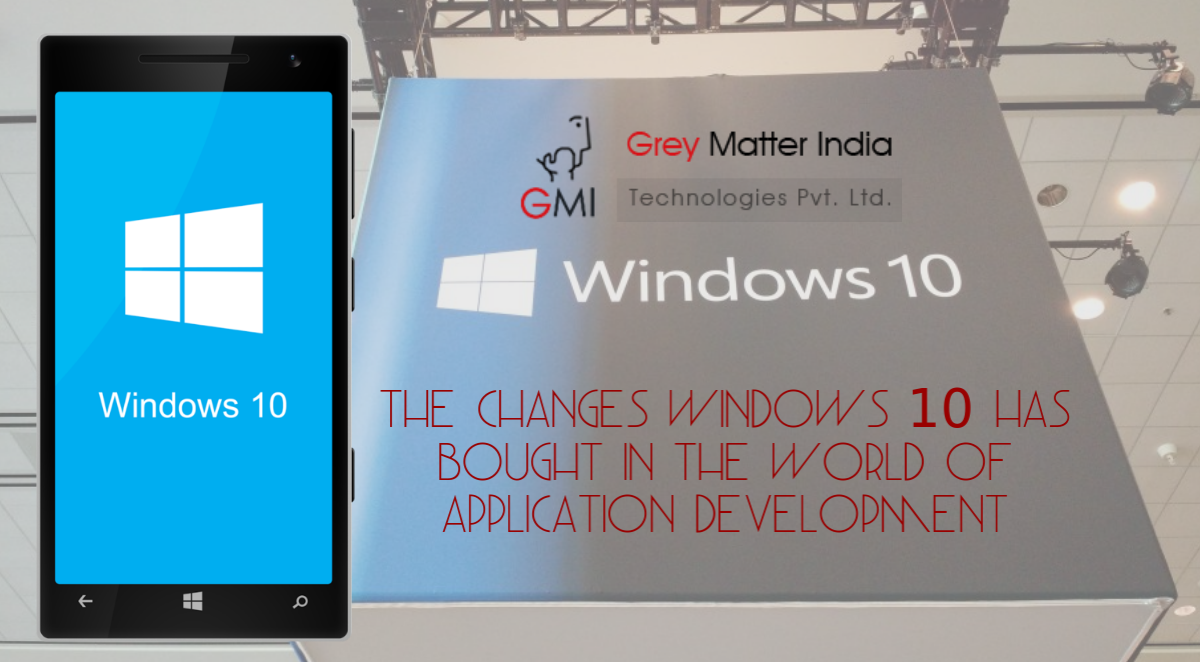 Analyzing the impact of Windows 10 in the present world, much clearly through statistics, one can find that more than 75 million PCs have already got Windows 10, while more than 300 million of them are estimated to migrate to the platform by the next decade. Moreover, as the Microsoft developers are also focused to add much more features to this platform for the use of enterprises, there has to be an increase in the popularity of this OS among the enterprises as well in the next few years. So, a fact is clear here that this is the platform that is going to stay here for a longer time. And a major thing here is it's incredible features which for sure will impact the application development world as well. This article presents a brief focus on what these impacts can be.
One of the major impacts of this is definitely going to be the shift towards unified platform strategy. The main idea behind this strategy is to make the apps work on every device like phone, tablet, game console, PC etc., which are likely to belong to the IoT world. Hence, universal app development is sure to gain focus in the coming era of applications.
Talking about the mobile platform for apps, the platform independency with Windows 10 will mean that the apps that work on Android or iOS can be easily migrated to Windows universal apps platform. Windows mobile application development will now take up the form of universal app development and Windows users will now have more apps to use.
Windows 10 seems to ease one of the greatest challenges of application development of all the times that is designing for different screen sizes. With so many devices around, designing apps to fit into every screen size can be a daunting and time consuming task. Hence, with Windows 10, this will become much easier for the developers. One of the best advantages will be for the developers who will now be free of the efforts to learn new languages for developing applications for different platforms.
There are many firms around today that offer services for Windows 10 development. One among them but definitely the best of all is Grey matter India, which provides Windows apps development and Windows mobile application development services at an affordable price.