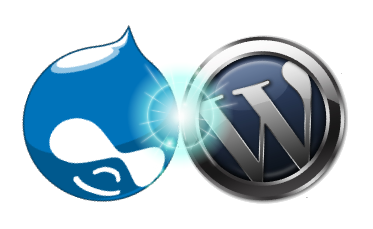 Open Source Content Management Systems (CMS) are the most widely used platforms for web development and one cannot ignore the two biggies in this area – WordPress and Drupal. WordPress accounts for at least 14% of the top million websites using Content Management Systems. Drupal accounts for 1.3. This does not make one better than the other. Let's dive into the similarities, differences and outstanding features that make these two open source content management systems so popular and widely used.
Which is a better choice?
WordPress or Drupal – tough choice! Though it started out as a means for building simple blogging sites, WordPress today has a successful history over the web for websites of all types. It's best suited to create Website/blog combinations and today it can power websites –both large and small. It's the easiest of all open source content management systems. WordPress is a browser based program and you are not restricted to one computer while working on it. The learning curve is simple.
Drupal on the other hand is used for Drupal web development requiring high performance websites. It gives your websites a clean look and high quality modules for customization. Drupal has great security features and provides Drupal Developers with over 8000 modules to choose from and great theme.
Features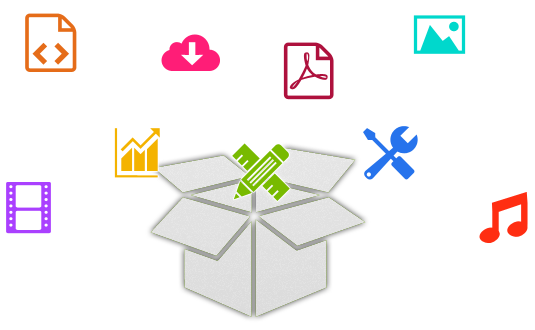 WordPress is beginner friendly and provides thousands of user friendly features. Everything can be controlled from one admin interface and WordPress customization can ensure that you can add features for your website as per your business requirements.
Drupal is not exactly beginner friendly. But the good is that experts can be easily located to do all the setup and configuration for your website. Same goes with WordPress too.
WordPress Development and Drupal development services that provide high quality websites can be easily found. You can leave the technicalities up to the developers.
Plug-ins and Themes
WordPress themes and Drupal Modules as they call it, are used to add features on the go. You need to just install them and you are good to go! Well, WordPress has a good 15000+ plug-ins to offer and Drupal has 8000. Well, these numbers only show that you have more options with WordPress for customization than with Drupal. But, again, that's not the end of the road. Drupal customization can be done by custom Drupal development experts – it's available at very affordable rates these days.
Themes are more in numbers for WordPress as compared to Drupal too.
SEO Friendly
Both WordPress and Drupal are SEO friendly. WordPress comes SEO friendly out of the box and there are many plug-ins and modules that you can add later to make certain tweaks as per your business requirements.
One Better Then The Other?
This battle is not to prove one better than the other. It's just about understanding the differences and selecting the right one for your business. Well, if you do not wish to build too many complexities and want an easy interface for administration, WordPress is your best bet. Drupal would provide you with a perfect platform with great features and high performance. It's for your business to decide to choose which CMS Web Development suits  your Business.