Engineering a comprehensive app is not a big deal, once you have the right app development team. But, making the app to gain star power is the dream that every business aspires and that's quite a task.
After the app launch, getting miraculous overnight success is easy said than done. It's crucial and demands a lot of pre-planning and strategizing.
The reason?
The app stores are flooded with millions of apps and your app has to compete with all of them to top the charts.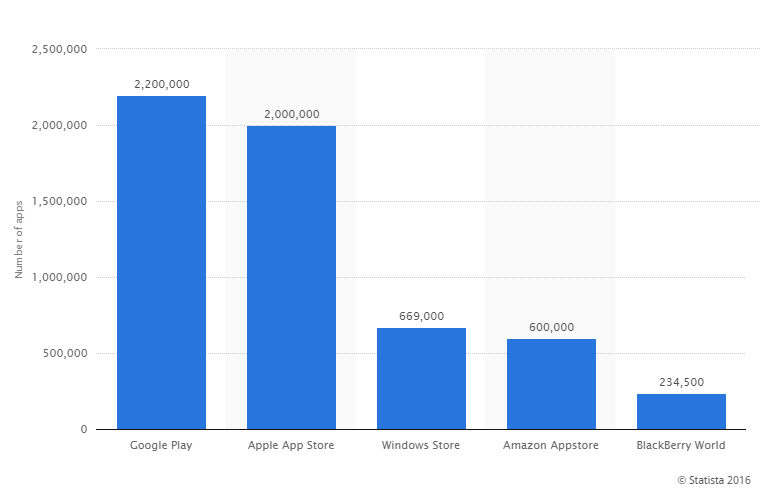 Now, a lot of people you would find saying "What not to do?" but less elucidates the things to do to generate a buzz before the app released in the market.
Here we have rounded up the key points that you should follow afore uploading your app in the app store.
1) Set your expectations at first
Certainly, you need to define how the success would look like. It means, you need to set the benchmarks that would illustrate how much success you have garnered.
This is possible by measuring certain parameters like- number of downloads, active install rates, reviews, rating and ROI (If the app is premium).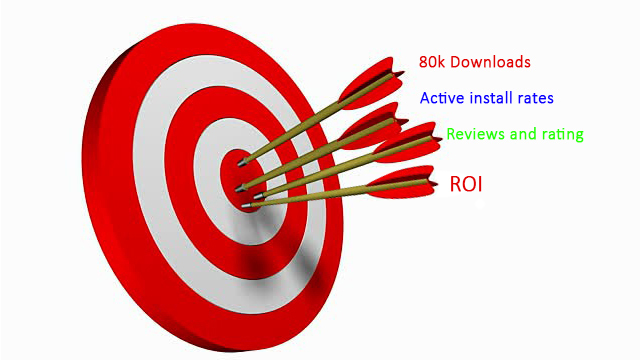 2) Create a buzz, pre-launch
To inform the users about your app while it is in the development, creating blog posts, social media content, landing page and email is great to start with.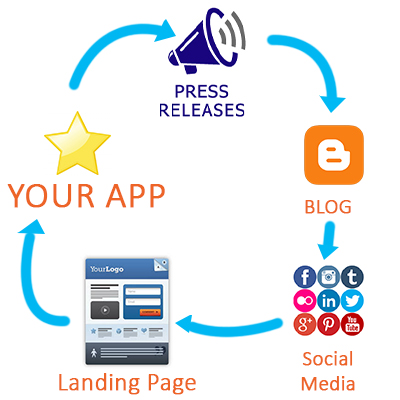 When you provide a little idea about the application, the audience (if interested) would eagerly wait for your app launch and this way your app would become the talk of the mouth.
Also, social media platforms are the best place where you can share the content to generate customers' interest and garner the feedback for the app.
Beware! Your goal is not to make users aware about your app, while it's to drive downloads.
3) Keep the content ready for launch day
Before your app gets out of the door, prepare a demo in advance that would showcase how your app works and what kind of experience it will offer.
For instance:
The short video you record for giving the demo can be prepared at ease using available software. Besides, the visuals including logos, screenshots and video must be organized and finalized pre-launch.
Also, you can enable the reporters and bloggers to download your app and better know about your app earlier so that you can get app reviews with a compelling story on the day of launch. It intrigues other publications as well to know more about your app.
4 Decide your app presence
For sure, when you hit the app to the different app stores, then your app would reach to a wide audience.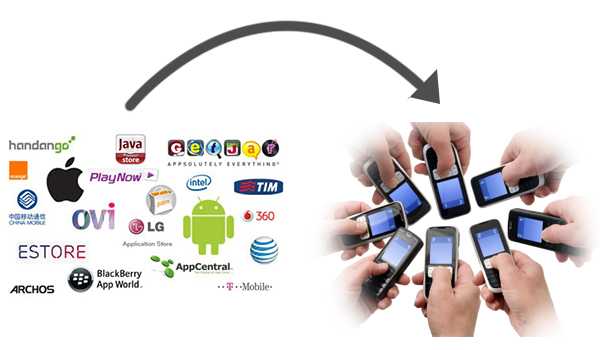 Of course, when it will reach more users means more reviews and ratings your app would score. It's pretty good.
But, launching the app on every app store would create a trouble.
Trouble?
Yes, during upgrades, when you will make any changes to the app, then you have to incorporate the same in every app store. This will cost you high.
In brief, initially, you can launch your app on one or two stores and once it is established, you can expand it to other stores.
5) Leverage Your Fans
It's the perfect time to reach your existing customers and make them share the content you have published on various social platforms.
You can send an email to your fans containing the app demo and social sharing buttons, or start a refer-a-friend campaign with rewards that motivate users to retweet or share the post on Facebook.
This way your users become the brand ambassador of your app and delighted users will do the advocate marketing as well.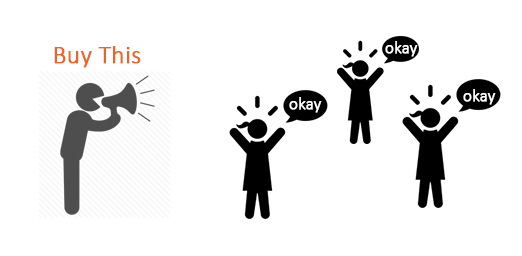 Also, you can invite the list of particular users to download the beta version of your app by sending an email having an app beta link. This way the users would become testers and you can launch a bug free app.
Epilogue
The app market is continuously evolving and you have to create a bulletproof plan to stay on the top of it.
By not overlooking the possible pitfalls during app pre-launch, you can uplift the chances of success.
Better understand your audience, take care of the things that they care, and make them to rave after your app pre-launch to launch your app like a pro.
This is the strategy recommended for the businesses during app development.
Have you incorporated any new strategy while strategizing app launch? If yes, do share your tactics in the comments below.