Dot net nuke is a boon for the developers and businesses that enable web app development at pace. The open source framework is known for powerful and functional website development as it is packed with modules, WYSIWYG editor, skinning and more.Alongside, the platform has great community support, which let web developers to share the knowledge and helps the one who need any assistance during DNN web app development.
DNN platform updates are also impressive. The upgrades are launched to make the web development scalable and keep up with modern trends. Recently, DNN 8.0 is launched that has created enough buzz in the market. Many businesses has stipulated that DNN 8.0 is perfect for CMS development.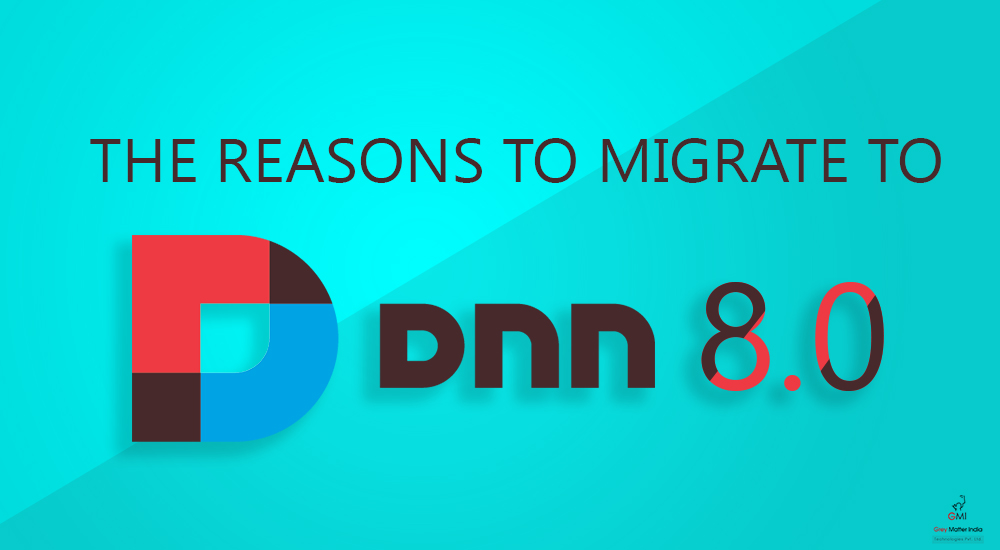 Although a few are still unsure about migrating the website to DNN 8.0. Here, we have outlined the benefits that businesses will get after migrating to DNN 8.0 and the benefits will certainly become the top most reasons to make a move towards it.
Let's take a sneak peek inside it:
1) Integrated error management
The DNN is already a reliable and considered as a trusted platform. The platform has in-built module to manage the errors and logging's seamlessly.
2) Ultimate flexibility
DNN is a web content management system that's based on ASP.NET platform. In ASP.NET apps, the content can be managed with a great ease and so is the case with DNN, which offers immense flexibility in a content management.
3) On-the-fly site administration 
The complete website can be easily managed from the back-end panel. DNN latest version is packed with all the options that ease the site management through settings.
4) Hassle-free content management
DNN is backed by text editor and other functionality that enable content creation easily. Akin to content creation, the content management is also plain-sailing. The reason is permission settings and approval management that aid in workflow management.
5) Multilingual
When it comes to creating a website with multilingual content, DNN rocks! Once, language pack is installed and content localization is enabled in DNN, the web page content's copy in different language can be created without needing to create a language option.
6) File management 
The built-in file manager allow admin to administer the files or upload them to the website from local desktop. Even more, the files can be deleted, permissions can be changed, and new folders can be created and copied to another destination.
7) Performance
The effective code base allow developers to build the scalable and powerful website that loads the pages at speed. Increased response time and fast web page loading in turn improve customer experience.
8) Architecture 
DNN uses three-tier architecture which allow businesses to run on various sites, instead of running just on single DNN website.
9) Robust security
The integrated security model of DNN is highly reliable. To protect the website against vulnerability, upgraded wizard was released that users have to install for safeguarding the website. The release disabled the external users to put a security hole in the website.
10) Content sharing across websites
As the common instance of module is shared by multiple web servers, so with DNN, same module or content can be used for different websites.
Just wrap it ups!
The benefits are openly bragging a lot about migration to DNN 8.0. It's no-brainer to even think more upon this because leveraging DNN in web development can put the businesses cut above the rest. Are you all set to hop on DNN 8.0 migration journey?Ifyour answer is yes, then start the processes right away.