Sitefinity is an excellent content management and digital marketing tool for the enterprises. It's lightweight, user-friendly, scalable and most importantly, a highly secure platform that helps businesses to grow online with intuitive CMS web development. It enables for better user engagement with the website and thus boosts up the business revenue for the companies. Whatever is the need of your organization, whether for a simple business website or a dynamic commercial website, you can very well opt for Sitefinity CMS web development in order to reap the best commercial benefits.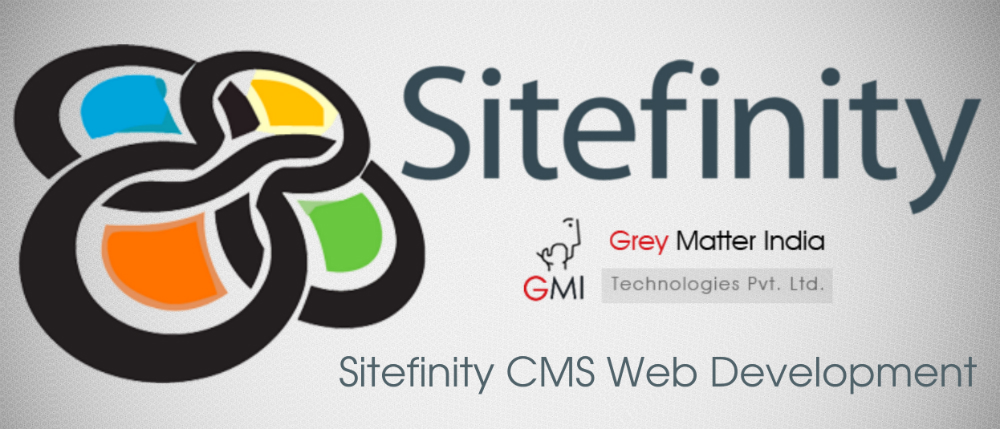 Today hundreds of websites are based on Sitefinity CMS platform. The reasons for such popularity of this content management tool for enterprise needs are as follows:
Excellent User Friendly Interface
Enterprises that are looking for easy manageable website for their business can go for Sitefinity. The easy drag and drop designer interface and inline editors make management of a Sitefinity based website simpler. Hence, working with this CMS platform is lot easier and can be done even by a non-technical person.
Integration of CMS with Ecommerce
The platform provides the most desired combination of content management system and ecommerce. It is possible to create an online store along with payment option integration with this content management tool. The organizations can also easily configure their online store to give out a better user or shopping experience to their clients.
Flexibility in Managing Assets
One of the best features with Sitefinity is digital asset management. Management of text files, video and audio files, live document editing of word docs, excel and other media types is lot easier with this CMS platform. It is easy to enhance the accessibility of digital assets here by associating custom fields and meta data with assets.
Features to support Marketing
By opting for Sitefinity CMS web development, one can also lay out a strong foundation for marketing of their enterprise because the CMS tool has wide potential to engage, convert and retain customers. It supports the best marketing features like email marketing, promotional event creation on Facebook and ability to publish the same on Twitter, mobile content management and responsive design to empower mobile users and Google analytics integration to tack the progress for the enterprise marketing campaign. Sitefinity allows content personalization which helps in conveying the right content or information to the right person at the right time and thus provides well-desired and personalized web experience to the visitors.
SEO Friendliness
It's important for enterprises to get their websites ranked in top search engine results for better brand promotion and visibility among the customers. Sitefinity CMS takes care of this by allowing to generate search engine friendly or keyword rich urls for the website and to frame SEO friendly titles for the website pages so that the ranking of these webpages can be improved in the search results.  Hence, it gives the users the ability to improve the visibility of their business website through search results, thereby attracting customers for the enterprise.
Hence, with all the above features enabled from Sitefinity, it is definitely the best idea for any enterprise to go for CMS web development based on this platform. But, one thing every enterprise should make sure that they hire only the best CMS web development services in order to get the best out of their investments.