Content Management Systems have become one of the most powerful web developer's tools that businesses require these days. But have you ever thought about the need of having a CMS and why it is required? Well, the problem begin when a website went beyond the traditional design and included dynamic and fresh content with live communities. The websites need to be updated on daily basis with different people adding content to the site and some content that is updated automatically via the use of RSS feeds.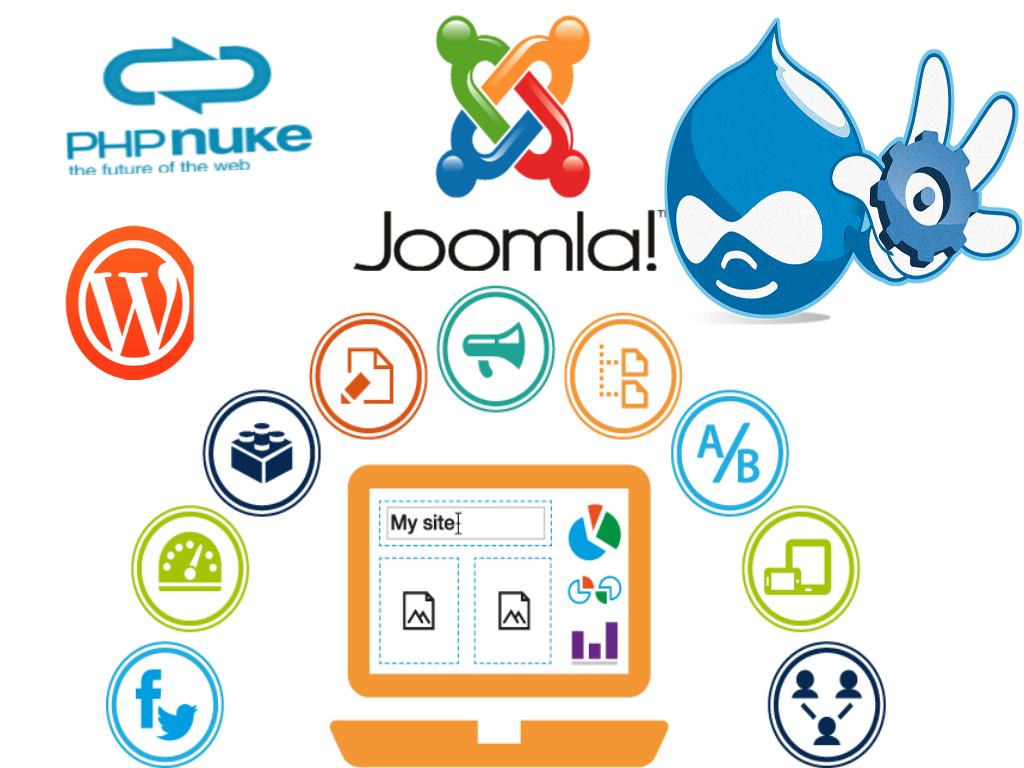 As there are many CMSes available in the market, we will focus on those that are based on PHP. The advantages of using such CMSes for CMS Web Development include portability, support and large developer community with frequent updates and improvements. In this blog post, we'll discuss how developers can find the right CMS for web development and will review some of the best CMS's that will enable you to get started with your own website.
Drupal
Drupal is a free open source CMS written in PHP and distributed under the General Public License. Drupal's inbuilt functionality and varied add-on modules provides developers with features such asblogs, electronic commerce, forums, peer-to-peer networking, newsletter, podcasting, picture galleries, file uploads and downloads and much more.
Installing Drupal is quite easy. All you need to do it is just create a MYSQL database, upload the Drupal package to the web server following the onscreen instructions via the web browser and configure your new site. Once you have done with it you can select from hundreds of free themes or modules and start tweaking your site and adding content.
Joomla
Joomla is an open source CMS platform for publishing content as a MVC web application framework that allows developers to built complex websites and web applications with ease. It is built upon PHP and MySQL. It is free and can be used to developinventory control systems, custom product catalogs, integrated ecommerce systems, reservation systems etc.
Joomla CMS has a base of very large developers around the world and its out-of-the-box features includesuser management, media manager, language manager, contact management, polls, search, template management, web services, banner management, web link management, content management and lots more!
The installation process is quite similar to Drupal. Just create a MYSQL database, upload the Joomla files to the web server and follow the onscreen instructions. Then customize your installations, select themes and post some content.
PHPNuke
PHPNuke is a automated web-based news publishing and CMS system based on PHP and MySQL. It enables editors and visitors to post various articles. The registered users can comment on the articles using full-featured PHPNuke commenting system. Like Joomla and Drupal, PHPNuke consists of many out-of-the-box features includingadvertising, content, downloads, FAQ, feedback, forums, news, private messages, statistics, surveys, web links etc.
Installation of PHP is similar to Drupal and Joomla with only difference that you've to first buy the software before you actually begin the installation process. After that simply create a database on your web host, upload the software, follow the instructions and once that's done log-in and start tweaking to your new site.
WordPress
WordPress is an open source content management system widely used as a blog publishing application and is very popular today. With thousands of WordPress sites live today, it is supported by a community of large developers and provides features such asspam protection, comments, easy importing, workflow, bookmarklets, wordpress pages and links, wordpress themes, full user registration, intelligent text formatting, multiple authors, password protected posts, easy installation and upgrades etc.
If you want to use this CMS just download the software and if you do not wish to host the CMS on your own web host then simply sign up on the WordPress site and use their resources and servers to host your site or blog. Also, create a new MySQL database but the difference here is that you have to edit wp-config.php and add the database details you have just created. Once are done with that upload the file with all the other WordPress files to the web server and use the browser for the rest of the installation process.
So, what are you waiting for? Contact us today for CMS Web Development…!