Are you planning to develop a web application for your business? Do you know which the best language to build an app is? Are you thinking to hire the professional app developers? Do you want guidance for all these? If the answers to these questions are yes, you are in the perfect place at the perfect time. PHP has been ruling over the years and will continue to grow when it comes to web application development. Out of all frameworks of PHP, very few match the quality and flexibility of Zend, because of which the field of Zend development is gaining popularity across the globe.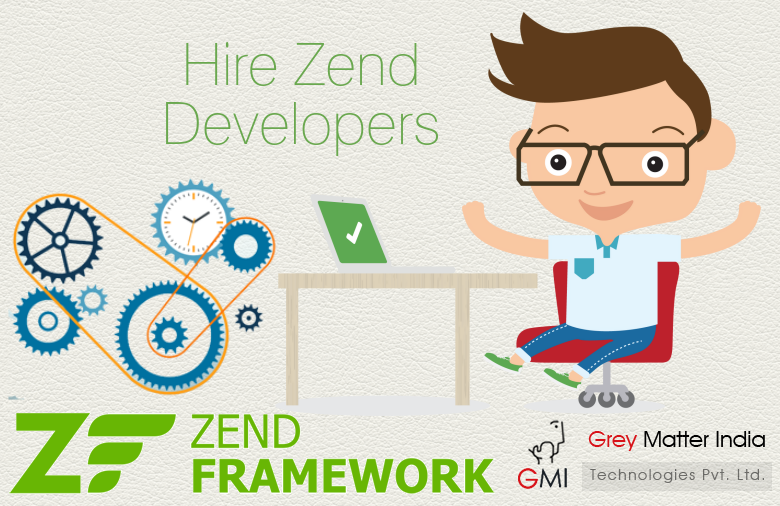 Zend is an open source framework that supports MySQL, IBM DB2, MaraiDB, Microsoft SQL server and Oracle, to name a few. So, it is always a good idea to build your web app using Zend. However, instead of developing it on your own, you must hire Zend developers to give it a professional pat. The professional developers will have several years of experience and expertise in developing apps using Zend. Also, they will have all the knowledge to use the latest tools and technologies. One of the main benefits is that, it will save your time. However, all you need to do is select the company wisely, as there are a lot of companies that provide Zend development services.
Here are a few factors which you must take into the consideration when you hire Zend developers.
Background check, Skills and knowledge:
Never ever rush when it comes to hiring a company. You must check its background first to make sure the company is reliable and reputed. During an interview, ask the questions specific to Zend, so that you come to know the level of knowledge and skills they possess in to the field of Zend development.
Passion:
It is understandable that experience and expertise are important. However, it is not something to advise, as you already know you have to check those things. What you might not know is check their passion. Technologies come and go in a blink of an eye and it is extremely important for developers to remain updated and abreast of all the latest tools and technologies. Only if they are passionate about knowing new things, they can do justice to your project.
Feedback:
You should understand that the seasoned and professional developers who have got extensive amount of knowledge and experience will provide you feedback and suggestions after you share your idea or requirement with them, which will help you to make your idea even better and more suitable for your business. This is an important thing which will help you in selecting the developer for your project.
Now that you are aware of some of the most factors to consider when hiring the Zend developers, make sure you keep these points in mind to select the right Zend development company, so that you end up getting the best app for your business and that too in your preferred timeline.