Magento, one of the best eCommerce store development platforms is gaining popularity each day. It is an open source platform that helps merchants to get a feature-rich online store with the best look and feel to offer the best user experience to desktop, laptop, and smartphone as well as tablet users. The field of Magento eCommerce development is advancing each day, as it has grabbed the highest attention amongst so many eCommerce technology platforms. Its reliability, scalability and rich functionality made it the number one shopping cart platform. Apart from that, it is highly affordable and time saving. So, due to this unbeatable features, most merchants prefer to get their online store developed using Magento.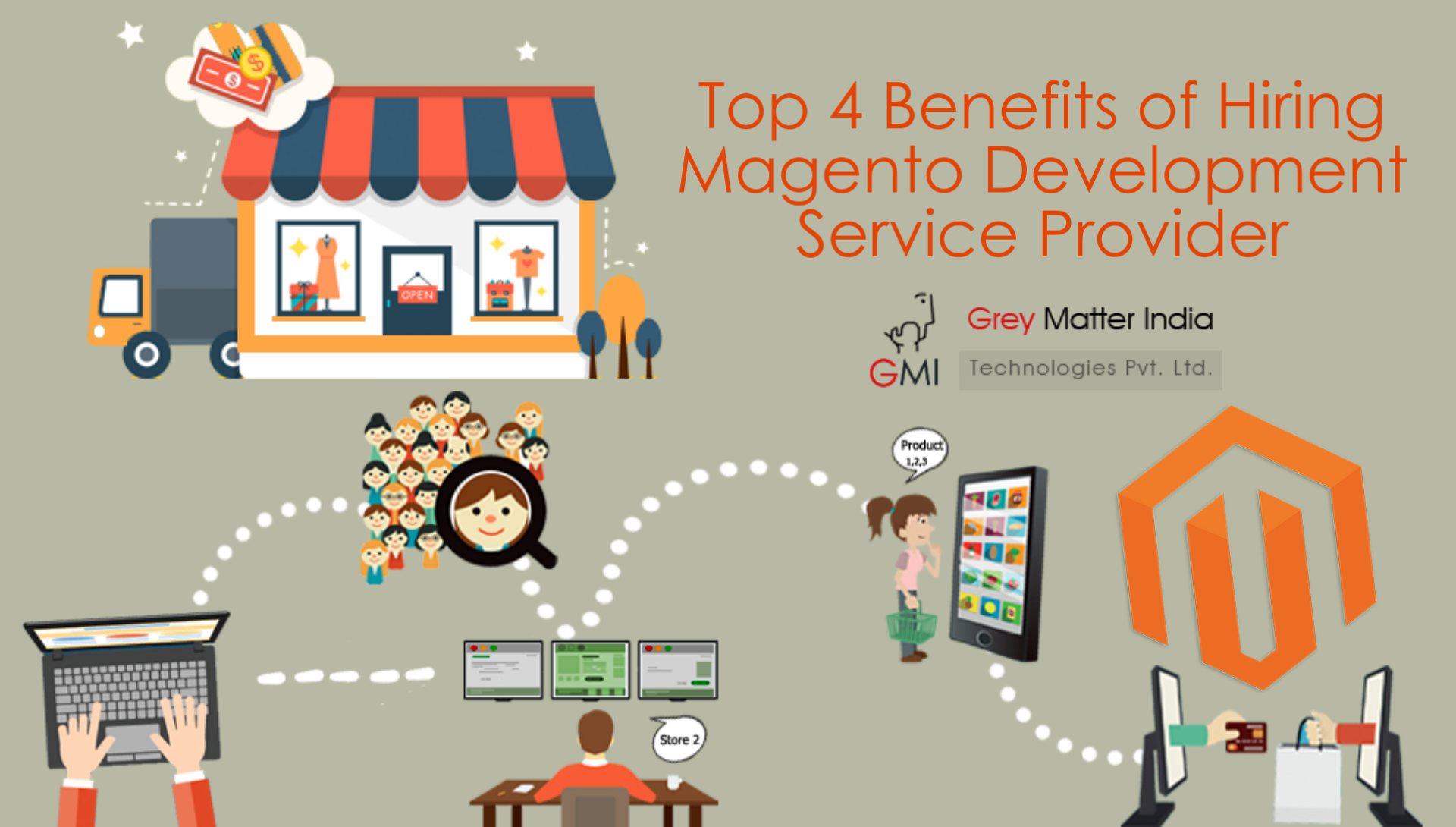 All the eCommerce merchants should know that they should not build the online store by themselves. In fact, they should look for a company that provides the best Magento web development services. There are a lot of reasons of working with Magento professionals. So, let us breeze through some of the most important benefits of hiring Magento development company.
1. Let go off the mental stress and invest your time into business development
One of the best things about hiring a Magento company is that, you will not have to learn the technical things. All you need to do is tell your requirements to the expert developers and they will analyze them from nitty-gritty and convert your idea into money making eCommerce store. You will not have to waste your time in it. Instead, you can invest that time into forming strategies to get ahead of your competitors.
2. Don't risk it by doing it yourself; give it the pat of professionals and experts
Building an online store demands market research and finding out what your competitors are doing. Also, the experienced professionals who have been into this field since years will do all these things. They have attain certain level of expertise and they will leave no room for risk; providing the error free store.
3. Don't waste money in purchasing tools and software; the service provider already have it
It is better to invest money in hiring a Magento web development company, as if you don't do it, your eCommerce store will even cost you more, as you will have to spend in the latest tools and technologies, software and workstations along with the high internet bills.
4. Be rest assured once it is done; support team will help when you get stuck
The best thing about hiring a reputed eCommerce development company is that, they provide the best customer support and maintenance services, so that you can contact them anytime of the day or night, whenever you get stuck.
Now that you are aware of some of the most important benefits of hiring Magento development service provider, it is highly recommendable for you to hire one at the earliest. However, there are a lot of Magento eCommerce development companies, so you must spend enough time to research and then choose a reliable and reputed company that has got skilled and experienced Magento professionals, so as to get the best online store for your eCommerce business.