Since its inception, internet and the way it is being used, is changing! Earlier, people used to browse through internet in their desktops. With time, people started using it in their laptops, and then tablets, and now mobile phones! Internet and mobility has changed the way we have been living; it has affected eCommerce industry the most! The field of eCommerce mobile store development has reached completely at a different level now.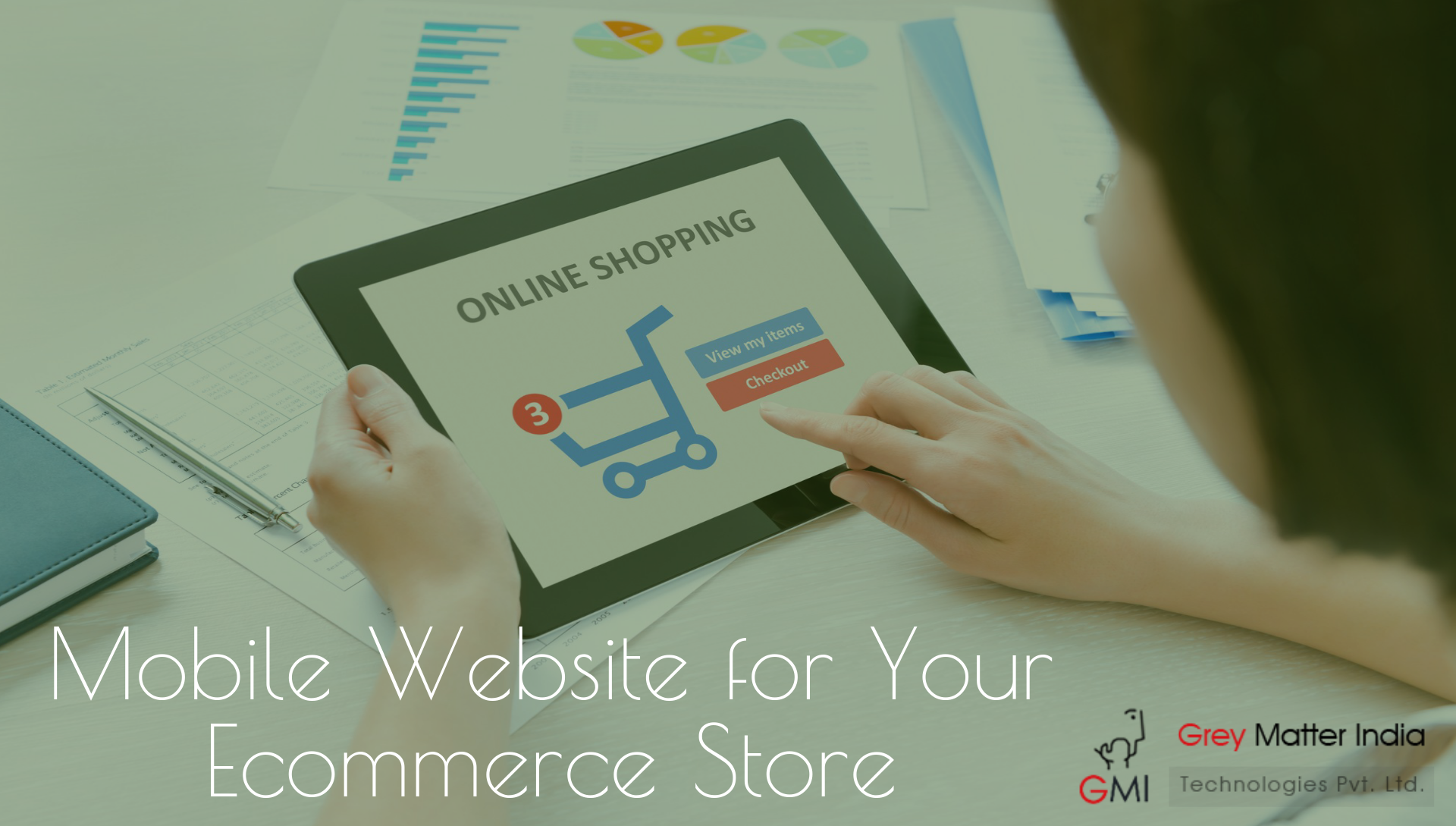 World is going mobile and so should you. If you have got an online store, you must have an eCommerce mobile app as well as a separate mobile website. For everyone who has got a website for their eCommerce business, they should know that the number of people shopping through their smartphones has increased, and so they should aim providing an amazing shopping experience to mobile users. So, they must have a separate mobile website for their eCommerce stores.
Here are some of the most important benefits of mobile website for your eCommerce store.
1. Wider reach: As you know, the number of people shopping through mobile phones is now more than the number of people browsing through desktops or laptops. So, if you have got a mobile website, it will help you reach to even more people, which will increase the chances of sales.
2. User experience: If the design will be mobile optimized, it will be even easier for the visitors to use and navigate through the website on their smartphones. So, building a separate mobile website will help you enhance the user experience, which will create positive impact on sales and revenue.
3. Average time on site: As visitors will find your website interesting and engaging, it will make them stay on your website for even more time, which increases the average time on the website, which results into the increase in the chances of a visitor converting into the customer.
4. Website load speed: A mobile optimized website will load quickly in smartphones as compared to that of the desktop website. So, this acts as an added benefit, as customers get really annoyed if websites takes too long to load.
5. Improved mobile SEO: One of the most important benefits of mobile website for eCommerce business is the mobile optimized search engine optimization. This will help you increase the visibility in search engine and get high rank so that your mobile store gets even more traffic.
6. Competitive advantage: In this competitive world, it is important for you to keep an eye on your competitors and always strive to stay ahead of them to top the charts. Your competitors have got a mobile website, and so should you.
Now that you are aware of some of the most important reasons your eCommerce business must have a mobile website, it is highly recommendable for you to build one at the earliest. There are a lot of Magento mobile store development companies. So, make sure you hire the best company and get your mobile website built, so as to boost up your sales and generate maximum revenue.