Are you planning to develop a website? Do you want to build it in the easier, quicker and cost friendly manner? Have you thought of using the content management system to build it? Do you want to know the reasons behind using the CMS for developing website? Do you want to know about some of the famous CMS which would help you develop dynamic and interactive websites? If the answers to all these questions are yes, you have landed up on the right page.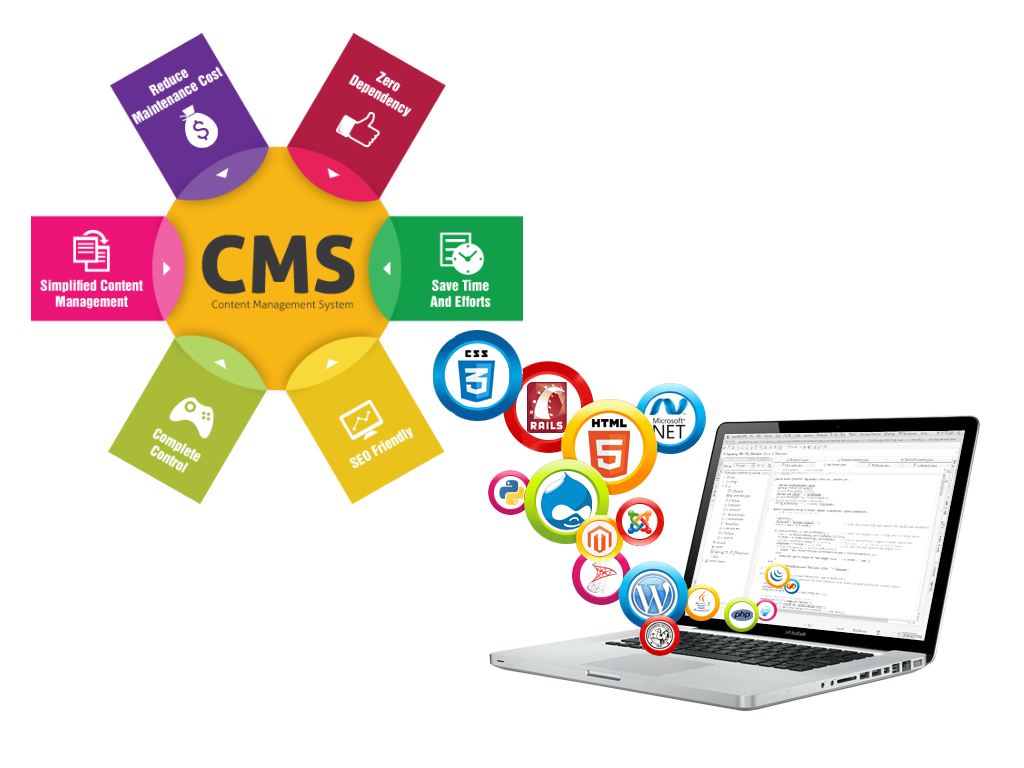 This article is going to be extremely interesting to you, as you will come to know some of the most important benefits of using the content management system for developing websites and also about some of the most popular CMS that prevail in the market.
Why should you use CMS to build website?
The content management systems are gaining popularity each day and most developers choose to build a website using CMS. Well, of course there is reason behind using it; in fact not one, but many! You will get a lot many advantages if you build a website using the content management system. So, out of a lot of advantages, let us take a glance through some of the most important benefits of CMS web development. Here we start with the top ten benefits…
1. Content management and SEO optimization :
Every website needs fresh content every day. Well, with CMS you can update the content regularly; quickly and easily. Also, these websites are search engine friendly.
 
2. No technical knowledge needed :
You need not worry if you do not have technical and coding knowledge, as it is not required to manage the website made using CMS.
3. Easy customization :
Many CMSs have got extensions and plug-ins which help to customize the website easily.
4. Update information easily :
As the data is stored in database, it allows you to modify the information of your website through the web browser from any part of the world; if internet connection is provided to you.
5. Scalable and Upgradeable :
They are scalable and can get upgraded to the newer versions, not getting obsolete for the years to come.  
6. Safety and security :
It helps you save your website from hackers, thus ensuring all the security and safety.
7. Support service :
If you get stuck anywhere, you need not worry. You get the support community with your CMS with the complete documentation where in there is a solution for all your problems. There are a lot of suggestions, in case you need any advice.
8. Consistency and interactive :
It also assists you in making the website interactive and maintaining the consistency throughout the website so that the layout looks consistent too; enhancing the look and feel of the website.
9. Low site maintenance and cost effective :
You do not call a developer every now and then whenever you want to update the design or the content. You can do it on your own at your own convenience without paying for it. So, the site maintenance comes to minimum and it is one of the most affordable options.
10. Collaboration and accessibility :
It allows to a lot of people to access the website and work on it together. So, all the employees can collaborate and work together as a team to improve the site. All you need is internet connection and you can login from the backend and start working.
Top content management systems that rules the market: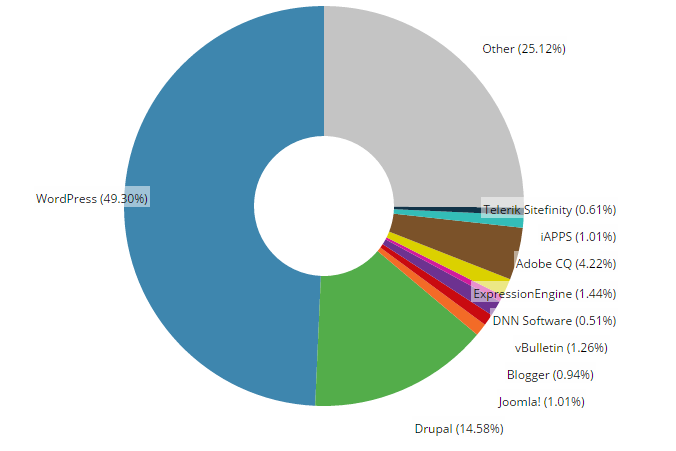 Now that you know the benefits of CMS web development, you would have at least the slight inclination towards using it. So, you must at least have a knowledge about some of the best content management systems that prevails in the market. So, let us take a look upon the top three CMS used for building websites by most developers, these days.
1. WordPress
2. Joomla
3. Drupal
Other content management systems that tend to prevail in 2015 include:
1. Blogger
2. vBulletin
3. DNN software
4. Expression Engine
5. Adobe CQ
6. iAPPS
7. Telerik Sitefinity
8. ocPortal
9. WebGUI
10. Rubedo
11. eZ Publish platform
12. MODX
13. Concrete5
14. X3 CMS
Now that you are aware of the top CMSs, it is your responsibility to research for all of them and to find which one is the best for you. Make sure, you invest considerable amount of time in the research so that you make the right choice. Good luck!