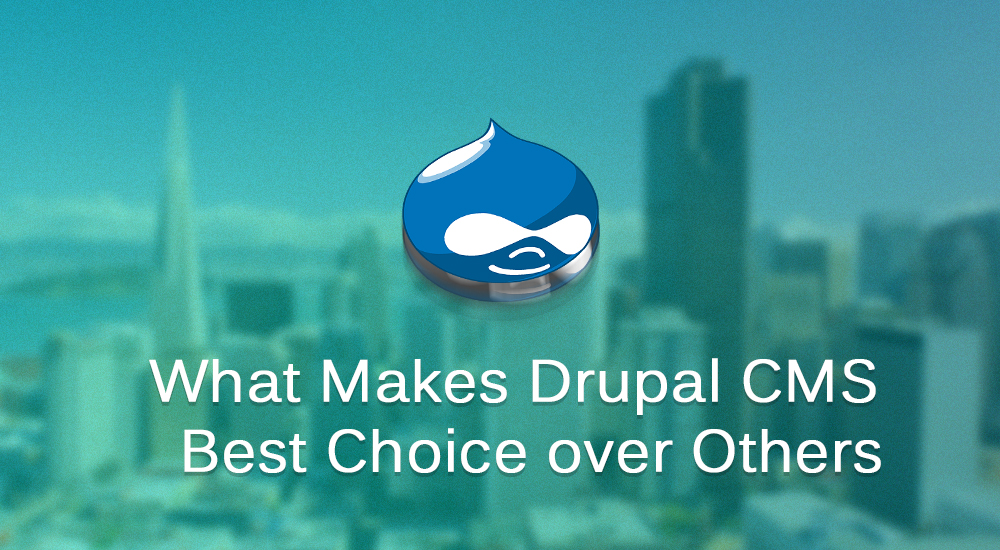 CMS, better known as Content Management Systems, have blog capabilities and forum. Often they have myriads of various modules, which can be used to expand the system capabilities. Considering all these points are well-proven, what are the features which make Drupal special and different than others?
To begin with, DRUPAL CMS development is done keeping in mind its vivid community and vibrant nature. This is perhaps a point which makes it very concurrent on the market of the Content Management System.
Moreover, it has many other unique features, which make it much more powerful and different compared to most of the other counterpart software items such as commercials ones – Microsoft SharePoint and open source solutions – PHPNuke, Plone, or PostNuke.
Let's Take A Quick Look At The Powerful Features Of Drupal
EASY TO EXTEND AND FLEXIBLE
Drupal is quite flexible and extendable. Building an impressive and catchy website from the scratch is straightforward and simple if Drupal is involved. Unlike other CMS's, Drupal requires less programming. Apart from this, it is quite easier to reshape and add fresh features to Drupal website from a basic site for presentation to a web application. There is no requirement to start implementing everything for the beginning just because you want to change something simple. With Drupal, all you need to do is make the change.
HIGH SECURITY
It's known as one of the lesser known facts about Drupal. In fact, security for the system can be coined as one of its strong secret weapons. Most individuals do not consider security as something which they must be bothered with. Sadly, the idea is not at all correct. There are individuals across the globe who keep working day and night to attack websites. If they succeed in their efforts, the consequences result in a heavy loss of significant data which is enough to bring an entire business down.
ROBUST, RELIABLE AND EFFICIENT
Drupal is famous for its well-designed and meticulously crafted code. Its design structure empowers the developers to come up with a code, which wisely uses the system resources. Due to this, the possibility of concurrent problems and speed issues are less likely to arrive into everyday work's consideration. Also, updates or patches to a certain site can be easily done in a clear manner. Following this, updating the existing system which follows a basic set of general protocols take no more than a single day for implementation usually.
TAXONOMY
New age organizational needs have shifted their focus from managing data simply, to drafting content which is easy to search and retrieve. The amount of information that is stored somewhere in the system is increasing. Due to this, the issue of retrieving becomes crucial. The taxonomy module solves this issues.
Drupal is a famous open source CMS which offers its users with the ease and flexibility of editing, modification, sharing, and distributing the contents, i.e. texts or video files. It's much more than a simple CMS. Drupal CMS is a web application development framework and SaaS, which is used by thousands of individuals across the world. To add more, it's an ideal choice for small businesses and is easily scalable for larger organizations.