Advertising is all bread and butter for the marketers!
Advertising is the only medium with which enterprises can connect to their customers and enhance the product awareness. However, going ahead with traditional advertising won't work because today's customer prefer to get information on the device right in their pocket. They are no more interested in reading the newspapers, brochures or physical pamphlets to know about the company offerings or services.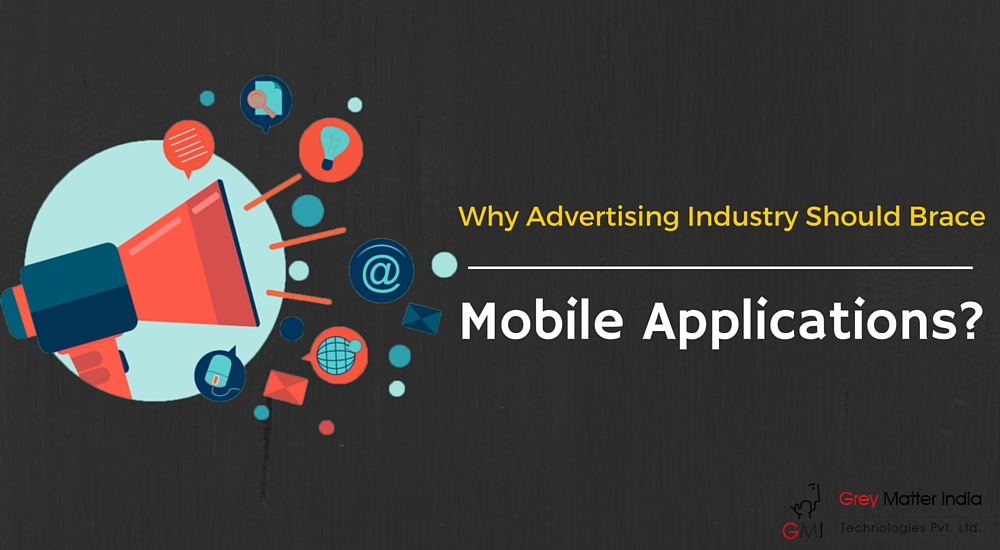 If organizations want to augment the communication and reach maximum audience, they need to adopt mobile advertising to reach the audience where they are. Considering this global trend, large number of enterprises have started investing into mobile ads.
According to the eMarketer, "In 2016, mobile advertising will hit a milestone with $101.37 billion spent on mobile ads."
Let's see what the possible future trends are in mobile advertising industry:
– Desktop to mobile shift
With mobile revolution, the number of mobile users are larger than desktop users. Big players like- Facebook, Google and more have started following the mobile users' footsteps to encourage the change. This is the reason enterprises have started re-thinking their strategies to become mobile-first. "Mobile ad spending is expected to be $40.50 billion whereas desktop ad spending would fall to $26.59 billion based on current trends in 2016," according to eMarketer.
– Native advertising
Displaying banner as mobile ads is not enough engaging and more intrusive. Here comes native advertising where ads are illustrated in such a way that suits the mobile and platform form and function, it means they are brilliant in mimicking the publisher's site. This is the reason native ads gains higher number of eCPM rates that's three times higher than banner ads.
– In-app advertising
Advertising industry is also taking the advantage of over two billion apps uploaded on the App store through in-app ads. It is expected that enterprises will increase in-app spending as opposed to mobile web spending, which means end-users will get to see more ads coming on their mobile app.
– Video advertising
Use of videos in marketing campaign is the best way for enterprises to share their stories and reel in the customers. The click rate with video ads on mobile are also high as compared to textual ads.
– Location-based advertising
Shooting the same ad globally is less impactful as against to region specific advertising. When customers will receive the ad that can meet their requirements, of course the chances of its opening will increase. Using location based technology like- GPS, IoT, iBeacons and more with mobile would help the marketers to accurately track the customer's location and then send the relevant messages.
The future trends signify when marketers invests into the mobile advertising (Mobile app development), the result will definitely be mind boggling. So, let's outline all the benefits that compel advertising industry to take hold of this technology:
– Increased conversion ratio
The way to gather information has changed dramatically in the last few years. Billions of people are searching on mobile and advertisers can smartly make most out of it by buying mobile ad space. When advertisers will target the customer at their point of need, certainly the customer will view the ad and buy the offerings.
– Extend the customer reach
Mobile phones always stays with customers. So, brands can follow the customers anytime, anywhere without needing to wait when they get online on desktop or receive physical ad. The handy approach improves the customer accessibility worldwide without any delay.
– Add appeal to your services
Presently, customers are no more interested in consuming traditional content, while they want anything to get available at fingertips. Reaching customers on mobile would take brands' services to the next level and build brand recognition. Plus, it gives customers an impression that the brand is tech savvy and updated with latest trends.
– Gain customer's insights
Mobile ads also help marketers to track user's behavior like- what's user's reaction when they received the ad, how much time user have spent in looking at ads, check whether they have clicked the link and browse the service or not, and pretty more. This data help marketers to know what feature allure the customers more, or what thing they need to change. Also, it gives a hint to retarget the user in which manner.
– Empower customer loyalty
Marketers can retain the customers by retargeting them with tailored messages. When customized messages based on customer's app browsing history, previous purchase and demographics are sent; it is more likely that customer will stick to the brand and customer loyalty get heightened.
Wrap up
With all the noise out there, brands can lose the impact on their customers, if advertising is not done efficiently. Here mobile ads comes to the rescue that will help brands/marketers to enhance the communication and establish strong connection with them. Instead of wasting your time by investing into traditional advertising, you should get built a mobile app to stand out in the competition. There are many brands that have garnered huge success by advertising through mobile app. Stay tuned with us to know about them.
Considering the mobile advertising future trends and its benefits to the brands, our team at Grey Matter India excels in providing engineering and consulting services that uplift the brands. Leveraging the experience, the mobile apps are develop with great precision and UI that captivate customers mind and provide them best experience ever.
Begin mobile app development to build your audience and increase the revenue with us!