Magento platform has been around for ages now and used by a large majority of SMB's to help grow and succeed online. Magento being a popular open-source ecommerce platform offers scalable, flexible and cost-effective ecommerce solutions. The Magento technology platform unique out-of-the-box features and extensions make it possible for the Magento developers to control the functionality, content, look and feel of the online store. Moreover, its spontaneous administrative interface includes search engine optimization, robust marketing, catalogue management tools and much more that offers merchants the power to create highly customized ecommerce sites as per their business needs and deeds.
Although, there are many open source ecommerce platforms available like ZenCart, OSCommerce etc. Magento is highly beneficial for your business and can be used to develop modern, dynamic ecommerce web applications helping you deliver rich, engaging customer experiences.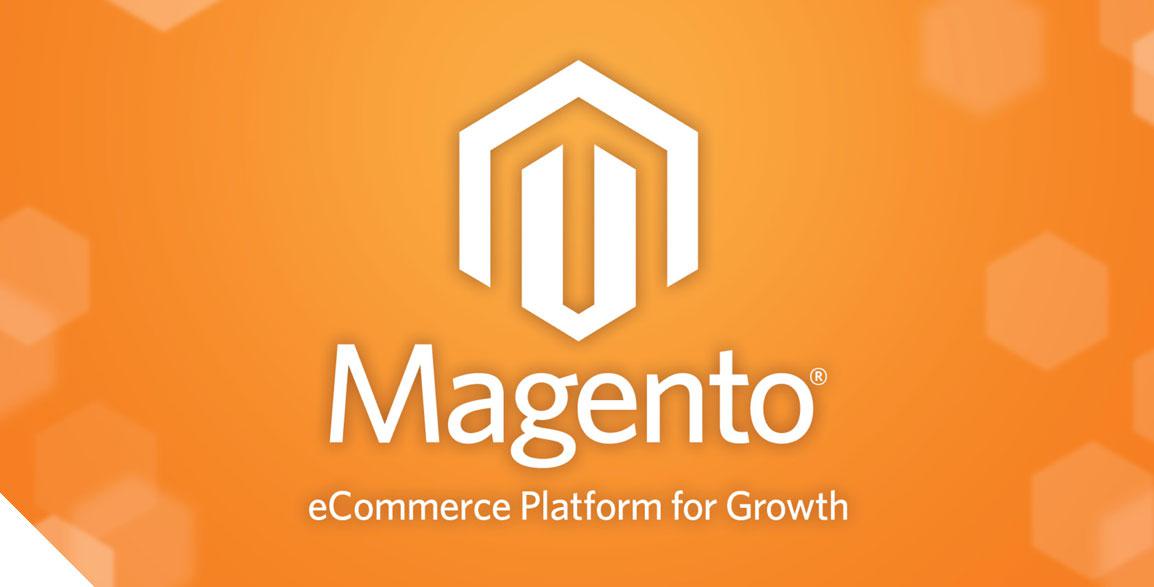 The following are some of the major reasons that make Magento the most popular and sophisticated ecommerce platform:
Scalability and stability: Magento offers highly scalable design and allows the merchants to handle multiple stores from a single admin panel. The Magento solution features full page caching and persistent bandwidth for fast loading times.
Demographic segmentation: Magento allows the online merchants to segment their customers by demographic criteria enabling them to distinguish between the first time and repeat visitors and by buying history of the customer.
Offers advanced SOLR search technology: Magento ecommerce solutions enable customers to find products quickly. It also offers display layered navigation filters to help customers quickly narrow their product choice.
Multiple payment gateways: Magento is integrated with multiple payment gateways that make the purchasing quick and easy.
Reward points: The Magento reward points make it easier to offers programs like discounts, incentives etc. to increase customer loyalty.
Analytics & Reporting: Magento offers access to latest analytics and reporting through Google Analytics, Google Checkout etc. and helps you keep track of site visitors, shopping cart abandonment and lots more.
Responsive design: Magento offers mobile friendly ecommerce store development  that delivers compelling shopping experience to your customers. It also offers mobile apps that easily integrate with your online store where customers can drag and drop products straight into the cart.
Support multiple devices and browsers: Magento's HTML5 mobile interface supports multiple devices and browsers that enable Magento developers to create a native storefront for iPhone, iPad and Android.
Organized inventory management: Magento supports the most complex catalogues and help organize inventory by product types, price etc.
Powerful SEO features: Magento is designed keeping in mind the SEO and help generate SEO friendly URLs, Google sitemap, customized meta keywords and descriptions.
Support and training: Magento being a powerful and secured ecommerce platform offers support through its vast network of Magento certified developers or partners to help drive your online business and ROI.
To conclude, Magento is highly scalable, flexible and most secure platform offering various ecommerce website development solutions and help small, large and medium sized enterprises drive their ecommerce presence and growth worldwide. So, what keeps you waiting? Contact us today for robust ecommerce website development and leverage the most from this amazing platform…!!!