The wearable devices like smart watches, head-up displays, activity trackers, smart glasses and biometric devices are the new platforms which businesses today are targeting for their inventive actions. The enterprises today are very well aware of the invaluable benefits they can source from these smart technology devices and hence, are trying to implement them in their business in order to improve the efficiency of their in-house processes, boost up the employee productivity and engagement and also to enhance their communication standards with the customers. All this is possible but with the right implementation of these smart devices. Development of wearable applications can have a greater impact on the way the enterprises perform and this could be well understood from the following points.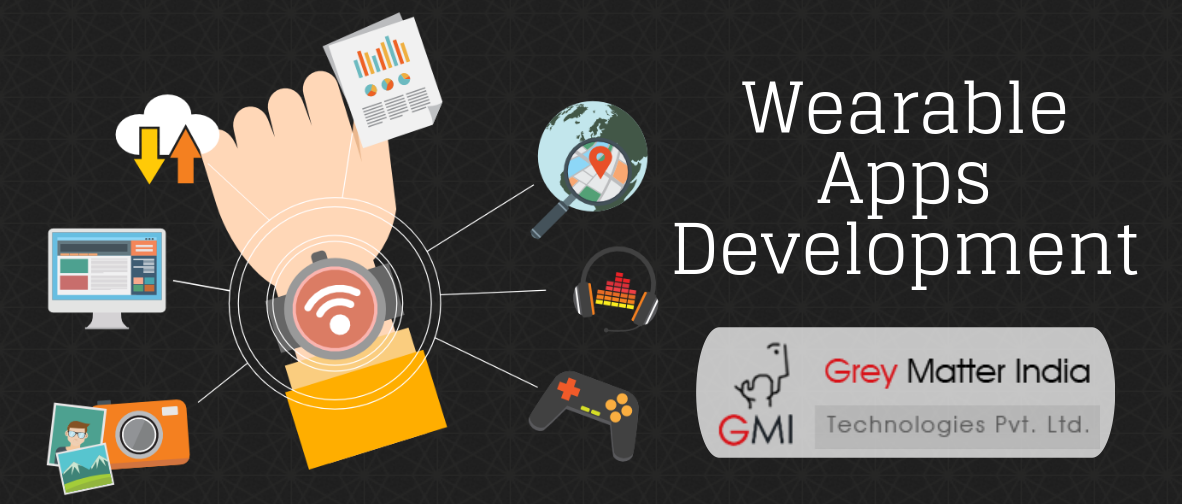 Content Management
Businesses that require to have disturbance free access to their crucial information can leverage wearables to better serve their needs. Generally, businesses especially the large-scale enterprises have to deal with large amounts of content related to either their employees, customers, projects, organization etc. Wearables can be helpful in such a case and would be handy in delivering the valuable content safely and efficiently to the managers or the owner.
Information Security
One of the most important concerns in any organization would be the security of their vital business information. This is what wearables can help deliver. Wearables would ensure security of data exchanged between the employees or the managers and employees through a unique approach.  Today's Android based wearable devices are the best examples of such smart devices that ensure organizational data protection at the best.
Applications in Various Industry Sectors
Wearable application development can help with the needs of various sectors including the healthcare, public safety, field services or any other enterprise with custom needs.
There are various kinds of smart wearable devices available in the industry today including the Android wearable devices, iOS or Apple wearables i.e. Apple watch etc. The customized wearable applications for iOS, Android and Windows devices can help businesses to quickly respond their client's queries and monitor their in-house transactions. The enterprise-level wearable applications can be leveraged for applications like enhancing resource access to and improving the track of remote employees, enhancing communication between moving employees and the firm and providing improved payment options for customers through devices like smart watches. Hence, it's not wrong to say that wearable devices have got a larger applications in commercial field.
Developing applications for wearable devices is not similar and neither as easy as developing mobile applications. Actually creating apps for such miniature screen sizes while considering various other complicated hardware and software essentials of these devices is very tough task which will need only experts to rescue. Always go for the help of wearable application development experts if you want to get on with the latest trend in the market and capture the popularity of wearable devices and their future scope to get your business on the top.
Grey Matter India is a leading mobile application development company in India with experts to develop applications for iOS, Android and Windows platforms. The company is known for its quality mobile app development services which allow organizations to improve their business processes, client communication and overall profits with industry leading apps.