Observably, businesses and organizations have started converting from desktop to mobile apps for the management of their business processes. We can see a tremendous growth day-by-day in mobile app development and its widespread usage.
Expecting the goals of revenue making from the advancement of digital transformation, organizations are marching towards automation gradually which leads towards entire mobile era. In order to gain seamless user experience, users are in favor of mobile application over a mobile website. Due to faster loading, easy browsing and customer convenience in operating the functions, the use of smartphone applications is more consummated and preferable choice among users.
It is obvious that you need a website that is responsive as per user's devices. Many people feel that having a mobile compatible or responsive website can satisfy the need of mobile applications. But, the majority of the users choose the use of an app over a mobile website.
It seems that companies have chosen a development platform as per their affordability and feasibility focusing on their needs. Here are some useful scenarios that give you an idea of why the mobile app platform is preferable choice over a mobile responsive website.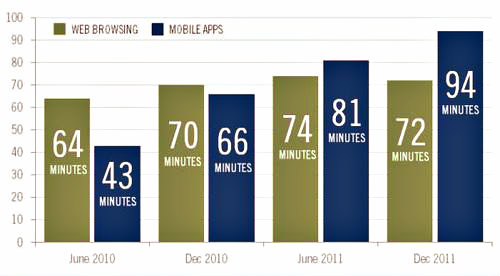 1. Apps are meant for personalization
As we are growing in the mobile era, it is always better to have a mobile app for your business to deliver seamless and unparalleled services to your customers. Having mobile website can be beneficial when it accessed by the users on their mobile devices. Despite having a responsive website, applications are in mobile is always at top priority to drive the user engagement. With the use of the mobile application, you can provide personalized services based on various customer aspects.
2. Ease in Advertising and Notification
The usability of mobile functions is not only availed user engagement criteria but, it can provide significant value for the advertising and keeps your user connected constantly with the notification and promotional events.
3. Apps are clearly focused based on the needs
Simply put, mobile websites are harder to optimize and takes the time to load into the browser. Mobile websites are not so appealing when it comes to look and feel. Thus, it can't leverage the power of good design and smoother functionalities. Mainly, mobile apps are something that you need to have to accelerate productivity and make the customers stick to the brands and services you offer.
4. Security and seamlessly integrated potential
When talking about the best user experience, mobile app development is a key player. Considering brand awareness, visibility and reachability among users, mobile applications to accomplish various purposes are widely used by people across worldwide covering a huge figure, 4.77 billion by 2017. The number of mobile users is forecasted to reach 5.07 billion by 2019, a majority of the population, says one Statista report.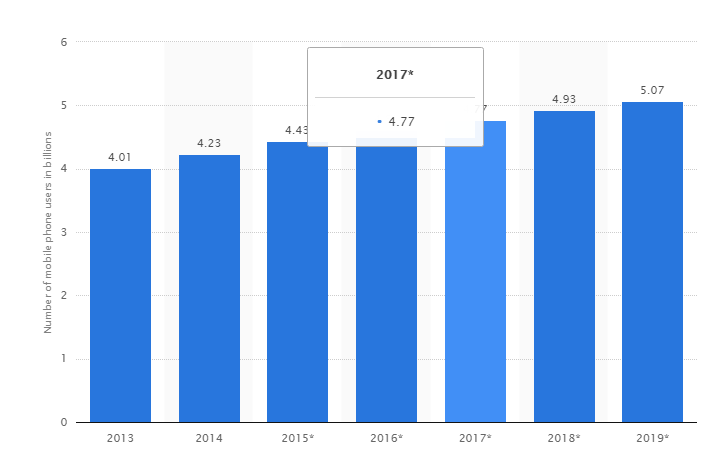 5. Dive into the stats: Mobile app usage over mobile website
According to Cisco Annual Report, smartphones are expected to generate 98 percent of mobile data traffic by 2020.
Mobile internet is necessary for many people. And it continues to grow in upcoming years.
The use of mobile has already taken over desktop usage and users are becoming more engaging with brands via Mobile applications.
Bottom Line:
It is not the debate what we should opt for, mobile app or mobile website. developing a mobile application to obtain digital transformation is something that making a center point of attraction with a high-end usage in every sector. If you are having a mobile website, you can definitely approach for mobile app development that is faster in loading, more engaged and drive users to the ground by offering seamless user-experience.