Windows 8 brought winds of change in the world of mobile OS's. It was a new concept for those who were otherwise used to  the Desktop environment of Windows Operating Systems. After that the only major update from Microsoft for mobile OS was the Windows 8.1. Beginning with a preview for Windows Phone Developers, today, the rollout has been done for almost all devices. So, what's new about this Windows 8.1 and has Microsoft finally delivered a product that people love? It's been seven months since it's initial release. What do Windows Phone Development experts and enthusiasts have to say about it, now that it has been tried and tested.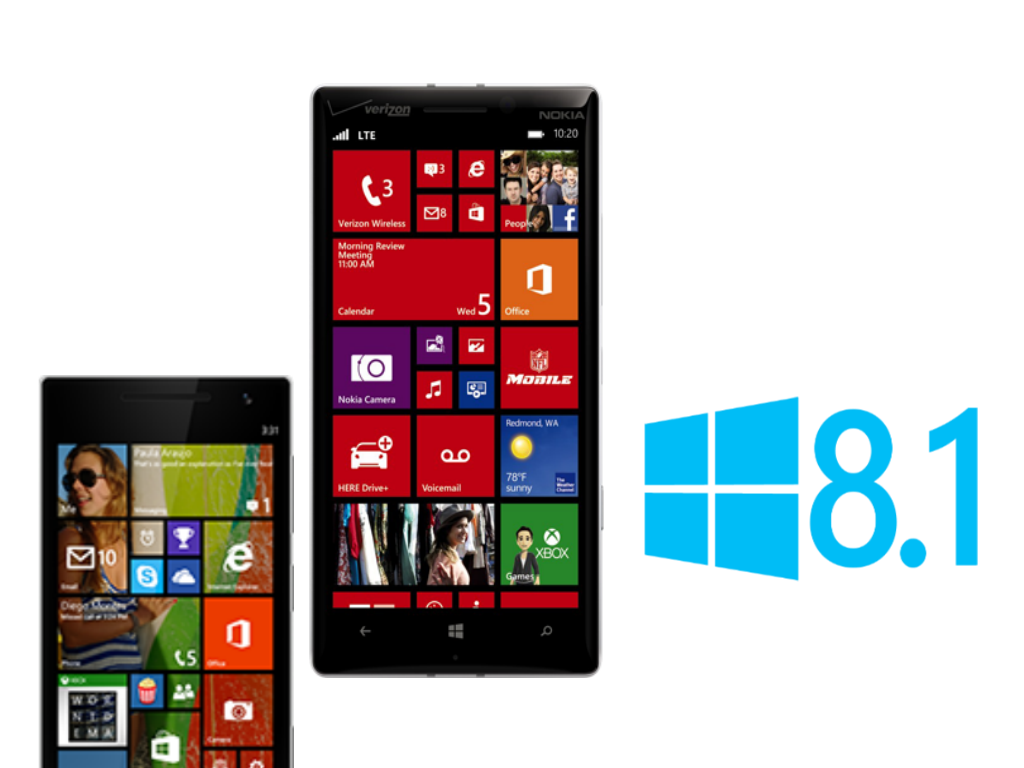 It's a huge update with great design changes
Windows 8.1 came with a set of massive features that were new and appealed to developers and users both. It could have easily been a major 1.0 update like Windows 9 or something.
Operating System Changes
The Operating System has some major changes – not just minor patches and bug fixes. The OS was nick names Blue and Microsoft has redone the kernel and the entire architecture of the OS. The 8.1 is a catch up update, but in essence does much more.
New Start Screen, with theme syncing and UI changes
The core design for UI from Microsoft is not changed. There are slight refinements that make it more advanced and sleek. Microsoft has added an interesting option for backgrounds on the start screen. Users expected a more Android or iOS type wallpaper setting, but Microsoft maintained it's tiled UI and users have the ability to skin the tiles by overlaying an image of their choice.
The tile can use a Flip Layout or an iconic design. With iconic design, the image in the background can be seen and with the Flip layout, any area of the tile that is transparent will show the image behind it. As a result,, some apps will have a see through ability while some others will have a solid background.
Other than these design and UI changes, here are a few other updates from Windows 8.1
Signal strength, data connections, Wi-Fi, Battery and location can no longer be hidden by auto hide.
People hub redesign with smaller fonts
Speed dial is now under the Phone icon
Notifications and alerts have been improved.In the app list, the newly installed apps display "new".
Games can be installed in the App list other than the Apps Hub
Over all Windows Phone development and design have seen good changes in Windows 8.1 mobile OS. Microsoft has been very creative with trying out new and innovative ideas and making them available to a wide range of users with the Nokia Lumia Series of Smartphones to support this new design. These were a few design changes that the Windows 8.1 brought with it and it really worked with the Windows Phones.