A shopping cart is the basic requirement of every ecommerce store. It functions as an interface for the users to keep the list of the items across their buying process from the online store. Once the shopper is ready to check out he/she can just review the list and click on 'buy' button to finalize the shopping for the products. Every ecommerce website requires a trustworthy and secure shopping cart. Developing such shopping carts would definitely require lot of efforts and time but would contribute to the bottom line of the business. It's comparatively much easier to develop safe, reliable and efficient shopping carts with CakePHP. Hence, any ecommerce business that wants to build up great shopping experiences for their customers would require to hire CakePHP developers for the purpose.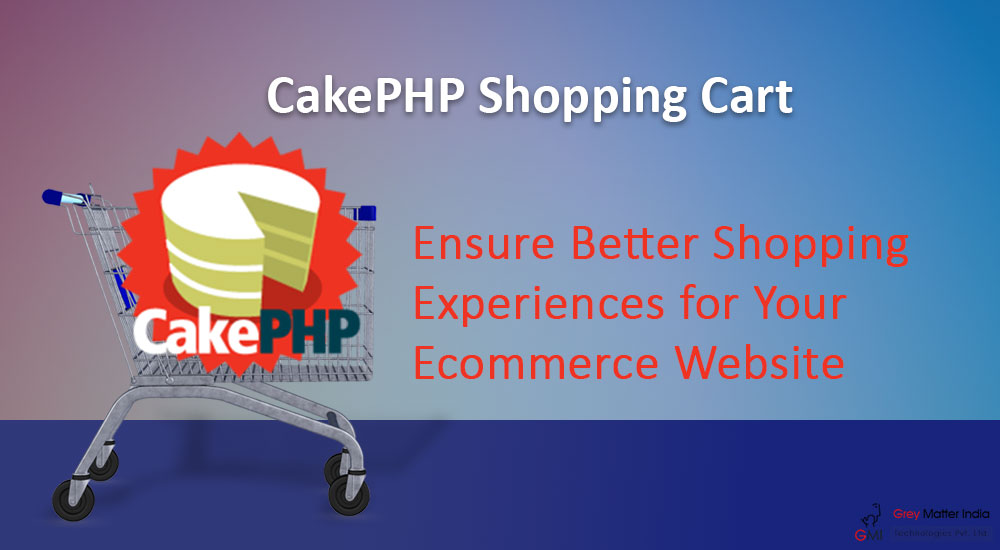 Professional CakePHP Developers can help
The professional CakePHP developers can build and customize shopping carts according to the requirements of the specific ecommerce businesses. They can develop easy-to-use shopping carts with many advanced features and functionalities and thereby make your ecommerce store the best place to buy. The shopping carts need to be flawless if an ecommerce store wants to get the best returns from its business. Even though there are quality products, high resolution product photos on your store, best prices and deals to support sales, your ecommerce store would not be able to make the best profits if the shopping cart of your online store is complicated and unsecure to use. Your customers may turn down after receiving poor shopping experiences from your online store. Hence, you would require the best CakePHP developers to develop your ecommerce shopping cart if you want to drive sales for your online store.
Why CakePHP for Your Shopping Cart?
More and more enterprises are looking for CakePHP development these days whether it is for website development, web application development or shopping cart development. The reason is the impeccable features offered by the platform to support enterprise needs. CakePHP is the best platform to develop ecommerce shopping carts. It supports several interesting features that make shopping carts more reliable like product comparison, multiple currencies and language support, multiple store facility and integration of secure payment gateways. Shopping carts built on this PHP technology would also support features like newsletter subscription, discount coupons and instant support, thereby revolutionizing the shopping experiences of the buyers.
Features to Look Out in Your CakePHP Shopping Cart
There would be several features that a shopping cart built on CakePHP platform could integrate. But, however, not all would suit your business needs nor you would like to stuff up unnecessary features into your store. So, if you want to develop an ideal shopping cart you should have some of the most customer desired and business-specific features in it.
Following are a few features that are most desired in an ecommerce shopping cart and are must to integrate in your CakePHP cart in order to make it most appealing to the shoppers.
 Multiple payment modes
 Flawless payment gateways
 Easy search options
 One page check out process
SSL implementation
 Optimized and up-to-date in-store content
Hence, with all the above features to support, CakePHP is definitely a great platform to look out for ecommerce shopping cart development. Moreover, as these can be customized and built from scratch, CakePHP shopping carts are great for the online businesses looking to develop best fit shopping carts for their online business needs. However, you would require to employ the CakePHP development professionals for this purpose as no one else can give you the best results with CakePHP shopping carts as that of the experienced developers.